Author Profile: Ali Nolan
Total Article Views:
166980
Average Article Views:
523.45
Recent Articles by Ali Nolan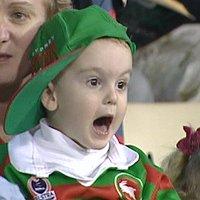 April 1st 2012 05:26pm by Ali Nolan
TWO teams desperate for some competition points laid on a fine display for their faithful supporters this afternoon at Allianz Stadium, with the South Sydney Rabbitohs victorious over Wests Tigers 17-16 in extra time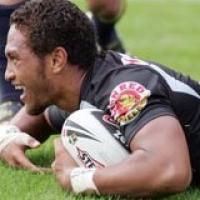 February 24th 2012 02:02pm by Ali Nolan
WHO would have predicted in 2011 that the Vodafone Warriors Club would have all their three teams featuring in every Grand Final? A huge boost for the Club setting up the New Zealand based franchise well for season 2012.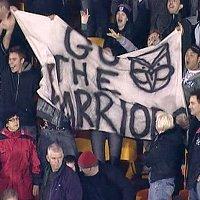 May 15th 2011 04:20pm by Ali Nolan
NOT the prettiest win, however on a sunny Newcastle afternoon the Warriors have kept the Knights scoreless in the 2nd half to defeat the home side by 25-16 in front of a crowd of 18,158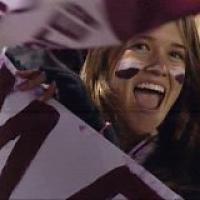 April 16th 2011 07:49pm by Ali Nolan
A tough and determined Manly Sea Eagles have tonight defeated the visiting Vodafone Warriors in front of a small and vocal crowd at a soggy Brookvale Oval by 20-10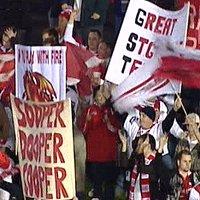 April 10th 2011 05:53pm by Ali Nolan
ST George Dragons showed this afternoon why they are in contention for back to back Premierships, when they convincingly defeated the Canterbury Bulldogs at the Sydney Cricket Ground by 25-6 in front of 31,122 very wet supporters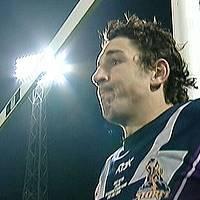 March 19th 2011 07:39pm by Ali Nolan
BILLY Slater in fine form tonight, is now the Melbourne Storm's leading try scorer, as his 2 tries helped his side to a comprehensive victory over the Gold Coast Titans by 40-12 in front of a very appreciative crowd at AAMI Park
July 24th 2010 07:35pm by Ali Nolan
THE Canberra Raiders, had to fight hard this evening to defeat a very committed Cronulla Sharks team by 20-13 in front of a very small but vocal crowd in Canberra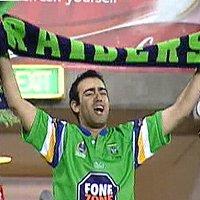 July 18th 2010 04:10pm by Ali Nolan
THE Newcastle Knights had no answers this afternoon in Canberra as the Raiders ran rampant, scoring 9 tries to 3, to defeat the Knights by 52-18 in front of a very happy home crowd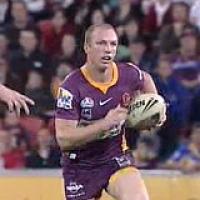 June 26th 2010 07:35pm by Ali Nolan
THE Broncos move into the Top 8 after grinding out a 10-6 victory at Parramatta Stadium in front a crowd of 15929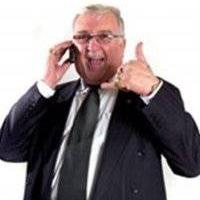 June 7th 2010 03:59pm by Ali Nolan
THE Mad Butcher, aka Peter Leitch, has been made a Knight Companion of the New Zealand Order of Merit for his services to business and philanthropy in this weekend's Queens Birthday honours list.