Recent Articles by Maroon news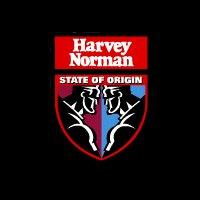 QUEENSLAND assistant coach Kevin Walters has ruled out a return to fullback for Darren Lockyer for the Maroons. There has been speculation Lockyer will return to the No.1 jersey at representative level, but Walters says this will not happen.Lockyer says he is happy to play wherever chosen at representative level but indicated his preferred position was five-eighth.
MAL Meninga has been appointed to coach Queensland in next year's State of Origin rugby league series.
QUEENSLAND rugby league skipper Darren Lockyer is expected to wear a protective arm brace in the 25th anniversary State of Origin series opener against New South Wales in Brisbane tomorrow night after a late training incident.
Latest News
Latest Tweets