Recent Articles by Mick Daly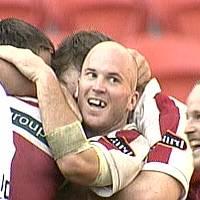 THE BRISBANE Broncos could turn to Redcliffe high school teacher Mick Roberts as a possible dummy-half option next season.
THE Ergon Energy Broncos could turn to veteran Redcliffe Dolphins pivot Shane Perry during this year?s State of Origin period if the club is hit by injuries in the halves.Perry, 28, has been named on the Broncos interchange bench for Saturday?s trial against Canberra in Port Macquarie.The Broncos have secured Perry?s services as part of a dual registration arrangement with Queensland Cup team Redcliffe.He made his state league first grade debut for Brothers in 1996 before joining Logan City in 1998 and winning the competition?s player-of-the-year award.Perry played NRL for Wests in Sydney in 1999 before linking with the Canterbury Bulldogs, where he was a star member of the club?s reserve grade squad in 2000 and 2001.He returned north to play for Recliffe in 2002.Perry, who has been training with Brisbane?s NRL squad since December, said he was thrilled to be chosen for Saturday?s trial.?This whole situation has been a bit unexpected,? he said. ?I thought the dual registration arrangement with Redcliffe would be more about providing a pathway for juniors.?I don?t think I ever gave up hope of getting back to this level. I always thought I had something to offer.?Perry, a mortgage broker, said Broncos coach Wayne Bennett had discussed playing him during the club?s traditionally taxing origin period.?Wayne said he would look at using me during that time,? Perry said. ?When I came back from Sydney I was a bit disappointed at the lack of opportunities I had in the NRL.?To think I could get another chance is really encouraging.?Perry said he was a more intelligent player now than when he was in Sydney and felt he was improving with age.?I?ve had plenty of good coaches who have helped me along the way and I?ve played with some quality players, especially at Canterbury,? he said.?I?m a much smarter footballer these days in terms of being able to read a game and take the right options in attack.?I think I still have another three or four years left in me.?This article is courtesy of the Courier Mail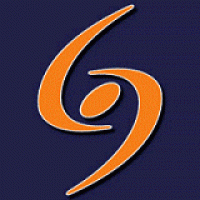 THE stats aren?t pretty. Three and a half NRL matches, four weeks of suspensions and one send off. Throw in a punch up, the breaking of a rival?s nose and a few dubious headshots, just for good measure. Oh, and let?s not forget his sledging of the Brisbane Broncos either, when Test enforcer Shane Webcke became ?Fatso?, ?soft? and a ?coward? for a night. Starting to get the picture? You should be. Not that Dale Newton would care.
Latest News
Latest Tweets