MyTips.com.au
Average Article Views:
0.00
Recent Articles by MyTips.com.au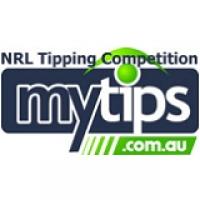 March 13th 2009 05:49pm by MyTips.com.au
JOIN up now for LeagueUnlimited.com's MyTips Tipping Comp. Some beaut prizes from Mick Simmons and Whats Your Team.
Subscribe to our eNewsletter
Keep up to date with all the happenings in the world of Rugby League with our free eNewsletter!
Facebook
The Roosters have announced their team for Round 2.

Follow all the team announcements for Round 2...

13 hours ago

The Titans have announced their team for Round 2.

Follow all the team announcements for Round 2 h...

13 hours ago

The Storm have announced their team for Round 2.

Follow all the team announcements for Round 2 he...

13 hours ago

The Bulldogs have announced their team for Round 2.

Follow all the team announcements for Round 2...

14 hours ago

The Tigers have announced their team for Round 2.

Follow all the team announcements for Round 2 h...

14 hours ago