MyTips.com.au
Recent Articles by MyTips.com.au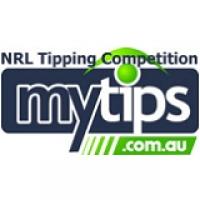 March 13th 2009 05:49pm by

MyTips.com.au
JOIN up now for LeagueUnlimited.com's MyTips Tipping Comp. Some beaut prizes from Mick Simmons and Whats Your Team.
Ladder
Team
P
W
D
L
F
A
Pts
No ladder available
Subscribe to our eNewsletter
Keep up to date with all the happenings in the world of Rugby League with our free eNewsletter!
Facebook
MERRIN | Penrith Panthers today confirmed the signing of current Dragons & NSW Blues forward Trent M...

19 hours ago - 4 Likes

SUPER LEAGUE | Round 3 completed overnight! Check out the ladder below.

Round 3 results in one easy...

22 hours ago - 7 Likes

PREVIEWS | All 16 #NRL Club Previews are now live on LeagueUnlimited.com.

Head to our twitter feed ...

2 days ago - 3 Likes

PREVIEW | Our final preview looks back at a horror season both on and off the field for the Wests Ti...

4 days ago - 2 Likes

PREVIEW | Josh Hill takes an in-depth look back at the The Official Sydney Roosters Page fortunes in...

6 days ago - 1 Likes