Recent Articles by Parra news
PARRAMATTA forward Nathan Hindmarsh says the Eels are not even talking about finals football despite last year's minor premiers moving to within four points of the NRL top eight.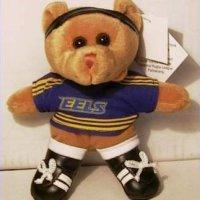 PARRAMATTA has signed Newcastle coach Michael Hagan to a three-year contract from the beginning of the 2007 NRL season.One of the NRL's worst kept secret, Parramatta chief executive Denis Fitzgerald has confirmed the deal is done and says talks with Hagan had been going on for some time. Current Parramatta coach Brian Smith was told in November that his 10 years at the Eels' helm would not be extended beyond the 2006 season.Hagan got the same news from the Knights less than two weeks ago after informing Newcastle he had received an offer from another NRL club.
Latest News
Latest Tweets