Recent Articles by Parradise City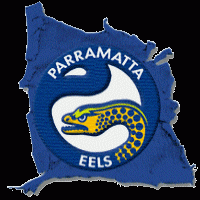 THE following dates have been announced for the Parramatta Eels Trial Matches for season 2007. Kick-off times are yet to be decided.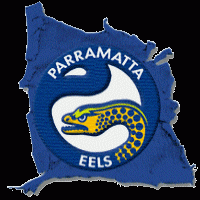 IAN Hindmarsh, older brother of Parramatta, New South Wales and Australian representative Nathan, will be returning to his former club for the 2007 season, after stints with the Canberra Raiders and his current club, English Super League outfit Les Catalans.Ian had previously played 4 seasons with Parramatta, and was a vital member of the record breaking 2001 squad that ultimately fell at the last hurdle against Newcastle. His return should be a welcome one for the Eels, as their back row depth is certain to be tested next season, with the established Dean Widders and Glenn Morrison heading out at the end of 2006.
PARRAMATTA Eels vs. Sydney RoostersSunday 28th May 2006Parramatta Stadium 3pm kick-offRegular Eels Premier League custodian Joel Reddy has been selected to replace injured fullback Wade McKinnon for this Sunday's clash against the Roosters at Parramatta Stadium. McKinnon suffered a mouth injury whilst attempting a tackle on Penrith front-rower Matthew Cross in the Eels defeat against Penrith last Friday night, and is reported to be out of action for up to 4 weeks. Origin stars Nathan Hindmarsh, Timana Tahu and Eric Grothe also return, adding some much needed skill and experience to a Parramatta team extremely low on confidence. Tim Smith has been unable to retain his First Grade halfback jersey back from his namesake Jeremy, and as a result will be spending another week in the Premier League with Zeb Taia and Josh Cordoba, both of whom played in the NRL last week. Mark Riddell makes his return to the top grade this week, securing a position on a bench very light on size, with Michael Vella the only recognised prop.The full side to take on the Roosters is: 1 ? Joel REDDY2 ? Jarryd HAYNE3 ? Brett DELANEY 4 ? Timana TAHU5 - Eric GROTHE6 ? John MORRIS7 ? Jeremy SMITH8 ? Fuifui MOIMOI9 ? PJ MARSH10 ? Paul STRINGER11 ? Nathan HINDMARSH12 ? Chad ROBINSON13 ? Glenn MORRISON 14 ? Mark RIDDELL15 - Dean WIDDERS 16 ? Daniel WAGON17 ? Michael VELLA18 ? Luke O?DWYERCoach ? Jason Taylor
Latest News
Latest Tweets