Recent Articles by Prince
Charles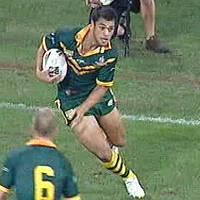 A ringing bell smashes you back to reality from your trance like state. Once again you begin to notice noise around you. Clapping, hooting, hollering and shouts of instructions. You quickly think to yourself "the bell has gone, two minutes till I go out there and give my all for my country".
WE?VE all got one. Buried somewhere deep inside our wardrobe behind the hyper colour t-shirt and other things you?d never be seen dead in anymore.
Latest News
Latest Tweets