Titties_[CNTDN]
Recent Articles by Titties_[CNTDN]
December 26th 2006 12:00am by

Titties_[CNTDN]
SO often we hear commentators talk about the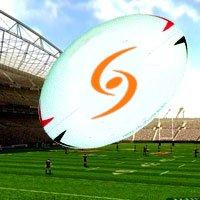 August 30th 2006 12:00am by

Titties_[CNTDN]
IT is no secret that the salary cap hasn?t worked as well as was intended. In 2002 The Canterbury Bulldogs lost all of their competition points bar the four that they were awarded for the two byes. More recently, the Warriors were deducted for a breach that the new owners reported ? a breach that occured before their time in charge.
Subscribe to our eNewsletter
Keep up to date with all the happenings in the world of Rugby League with our free eNewsletter!
Facebook
A '20th Year Anniversary Team' commemorating two memorable decades of Queensland's premier rugby lea...

24 hours ago - 2 Likes

TEAMLISTS | Round 26 #NRL and #HoldenCup sides have all been named, together with Finals Week 1 side...

2 days ago - 1 Likes

The Warriors have announced their team for Round 26.

Follow all the team announcements for Round 26...

2 days ago - 2 Likes

3 days ago - 1 Likes

FULL TIME at GIO Stadium, with the Raiders defeating the Panthers 34-18.

See how it all unfolded in...

3 days ago - 3 Likes