Wakefield Trinity Wildcats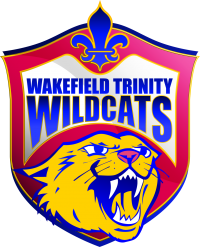 Players
Latest Club News

April 10th 2012 03:30pm by Tim Costello, Justin Davies & Ethan James
ALL the teams as they become available for Round 7 of the NYC - Toyota Cup Under 20's.

March 27th 2012 06:23pm by New South Wales Rugby League
ALL the teams for Round 5 of VB NSW Cup thanks to the NSWRL.

March 23rd 2012 05:36pm by North Queensland Cowboys
OFFICIALS and volunteers from the Centrals ASA Tigers will step up the rugby league club's fight back following Tuesday morning's storm by fundraising at the North Queensland Toyota Cowboys' home game against Cronulla on Saturday night.

March 23rd 2012 09:40am by New Zealand
RUGBY League World Cup 2013 today announced the group games and quarter final matches for the tournament being held in October and November next year.

March 19th 2012 11:25pm by madunit
MADUNIT takes a swipe at clubs hastily sacking a coach when the issue is elsewhere.
Subscribe to our eNewsletter
Keep up to date with all the happenings in the world of Rugby League with our free eNewsletter!
Facebook
THEN THERE WERE TEN | The Brisbane Broncos' defeat of the St George-Illawarra Dragons tonight knocks...

2 hours ago - 1 Likes

FULL TIME at Suncorp Stadium, with the Broncos defeating the Dragons 30-22. The Dragons are now done...

2 hours ago - 4 Likes

HALF TIME at Suncorp Stadium, and the Broncos lead the Dragons 24-4.

Follow all the action in our l...

3 hours ago - 3 Likes

FULL TIME at ANZ Stadium, with the Rabbitohs defeating the Bulldogs 21-14.

See how it all unfolde...

1 day ago

HALF TIME at ANZ Stadium, and the Bulldogs lead the Rabbitohs 12-6.

Follow all the action in our ...

1 day ago - 2 Likes