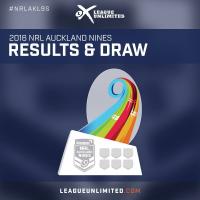 A look over all the key results from the weekend's NRL Auckland Nines tournament as the 2016 edition unfolds.
February 7th 2016 02:00pm

A quick look back at results from the three trial matches played this weekend.
February 7th 2016 08:13am

THE teamlists are starting to come in for the opening round of the 2016 First Utility Super League season! Check them out along with referee appointments right here.
February 3rd 2016 08:30am

CRONULLA will be looking for better results at the pointy end in 2016. Today Andrew Ferguson looks at their NRL season ahead.
February 5th 2016 08:55pm
Latest News
Latest Tweets