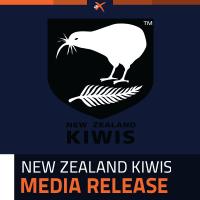 THE New Zealand Kiwis have selected their 23-man squad for their tour of England.
October 8th 2015 09:56am

​WE'VE compiled the news from around the clubs - here are all the key winners of club player of the year awards in 2015.
October 6th 2015 03:34pm

​MR. Phil Franks, Chairman of the entertainment football concept - Hybrid Rugby, today announced and welcomed Mazda as the naming rights sponsor of this exciting cross code venture.
October 7th 2015 01:27pm

​TONGA have named their 18-man squad to face the Cook Islands in a World Cup Qualifier on October 17th at Campbelltown Stadium.
October 7th 2015 01:11pm
Latest News
Latest Tweets