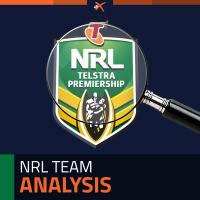 SAM Bourke is back with an analysis of all the team list news from Round 22 of the NRL. Keep your finger on the pulse with his list of all the ins and outs, and Supercoach studs and duds.
August 5th 2015 10:37am

WELCOME to Memorable Debuts, a feature of LeagueUnlimited.com where we take a look at the upcoming matches of the round and see which players debuted in the same game all those years ago.
August 4th 2015 09:47am

ALL the teamlists and officials for Round 22 of the VB NSW Cup competition, with thanks to the NSWRL.com.au media team.
August 4th 2015 06:03pm

​IT'S Teamlist Tuesday for Round 22 of the 2015 Holden Cup Under 20's Season! Around 5pm AEDT every Tuesday, the teams for each NYC round will be posted right here!
August 4th 2015 05:15pm
Latest News
Latest Tweets