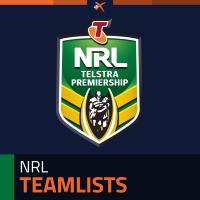 IT'S Teamlist Tuesday for Round 13 of the 2015 NRL Season! Around 5pm AEDT every Tuesday, the full teams for each NRL round will be posted right here!
June 2nd 2015 03:38pm

PLAYERS will be given a maximum 10 day "cooling off period" for any contract they sign under a new rule proposed by the NRL.
June 2nd 2015 03:46pm

WELCOME to Memorable Debuts, a feature of LeagueUnlimited.com where we take a look at the upcoming matches of the round and see which players debuted in the same game all those years ago.
June 2nd 2015 01:36pm

MISSED any of the action from the last round of the NRL? George Peterson wraps up round 12, keeping you up to date even if you haven't caught the game.
June 2nd 2015 12:28pm
Latest News
Latest Tweets