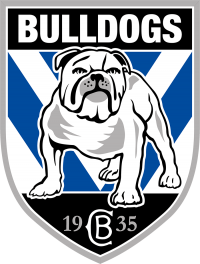 THE Canterbury-Bankstown Bulldogs have pulverised the Wests Tigers 30-10 on a chilly night at ANZ Stadium. The last time these teams met, the Tigers embarrassed the Dogs with a upset hammering. Tonight, the tables were turned as the Dogs stepped up in order to redeem some pride in front of 9,877 brave fans.
August 21st 2014 11:38pm

​PAUL is back for another look at the weekend ahead. Check out his tips and see if yours will match up...
August 21st 2014 02:05pm

​REFEREES will blow their whistles to signal when a tap restart can be taken after a 40/20 kick from tonight.
August 21st 2014 12:50pm

​THE Sharks have been advised that five players currently contracted to the club have received 'show cause' notices from ASADA.
August 20th 2014 02:00pm
Latest News
Latest Tweets