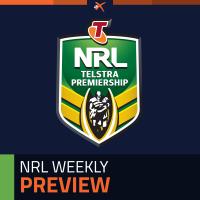 ​DEEP heat, warm beer, pies that are still cold in the middle, and screaming old ladies… all of this can mean only one thing-footy is finally back! It's seemed a long, long off season but we're about to get this thing happening!
March 5th 2015 02:00pm

​THE 2015 season promises to be as exciting as any other that we have witnessed.
March 5th 2015 03:00pm

AS the largest independent Rugby League website in the world, LeagueUnlimited is a great introduction to the world of Sports Journalism - and you can get involved!
March 3rd 2015 12:00pm

IT'S Teamlist Tuesday for Round 1 of the 2015 NRL Season! Around 5pm AEDT every Tuesday, the 16 teams for each NRL round will be posted right here!
March 3rd 2015 03:54pm
Latest News
Latest Tweets