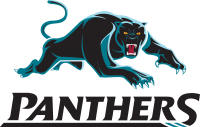 THE Penrith Panthers have defeated the Canterbury Bulldogs in front of 11,832 people at ANZ Stadium by 22-16 in a scrappy affair. The win allows the Panthers to consolidate their position in the top four.
August 1st 2014 11:15pm

​BANK managers must be reluctant to give out home loans once they find out you work as an NRL coach. The amount of turnover is massive and even coaches who are achieving good results aren't safe (Anthony Griffin anyone?)...
August 1st 2014 09:19am

​PAUL is back for another look at the weekend ahead. Check out his tips and see if yours will match up...
July 31st 2014 05:25pm

THE Newcastle Knights has implemented a formal process to appoint a seven-person Board, however will be governed by an Advisory Board in the interim.
July 31st 2014 09:00am
Latest News
Latest Tweets