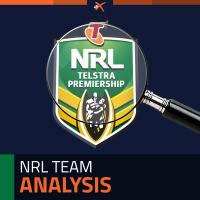 SAM'S back for the "grand final edition" of Teamlist Tuesday Analysis - check out all the studs and duds ahead of NRL Round 26 right here!
September 2nd 2015 12:15pm

AFTER 25 thrilling, spilling, explosive, emotive, oh-my-lord-ing rounds, we have come to the final round of the regular season in 2015!
September 2nd 2015 04:33pm

A '20th Year Anniversary Team' commemorating two memorable decades of Queensland's premier rugby league competition will be unveiled before this season's Intrust Super Cup grand final.
September 2nd 2015 02:00pm

WELCOME to Memorable Debuts, a feature of LeagueUnlimited.com where we take a look at the upcoming matches of the round and see which players debuted in the same game all those years ago. In a change from the traditional formula, this week we'll be taking a look at players who retired in these respective matches.
September 1st 2015 12:12pm
Latest News
Latest Tweets