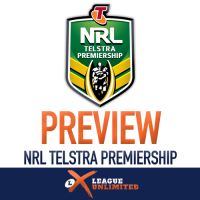 ​PAUL is back for another look at the weekend ahead. Check out his tips and see if yours will match up...
July 10th 2014 08:05pm

​THE NRL has suspended one player for the rest of the season and four other players for two games for betting on rugby league matches.
July 10th 2014 03:30pm

THIS year's State of Origin series has been criticised by many for being full of niggle tactics and a slap in the face to previous Origin battles...
July 10th 2014 08:00pm

​NEWCASTLE Knights coach Wayne Bennett has decided to conclude his tenure at the Club at season's end.
July 10th 2014 10:45am
Latest News
Latest Tweets