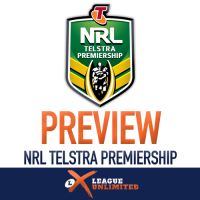 ​PAUL is back for another look at the weekend ahead. Check out his tips and see if yours will match up...
August 21st 2014 02:05pm

​REFEREES will blow their whistles to signal when a tap restart can be taken after a 40/20 kick from tonight.
August 21st 2014 12:50pm

​THE Sharks have been advised that five players currently contracted to the club have received 'show cause' notices from ASADA.
August 20th 2014 02:00pm

​THE North Queensland Cowboys understand that NRL squad member Matthew Wright has received a "show cause" from ASADA following
August 20th 2014 06:50pm
Latest News
Latest Tweets