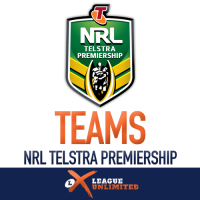 TEAMLIST Tuesday is here for Round 21 of the 2014 NRL Telstra Premiership! Get all the teamlists and match officials here ahead of this weekend's action.
July 29th 2014 02:09pm

CALL me old-fashioned, but if someone told me something in confidence and in private, that's where I'd leave it.
July 30th 2014 08:00am

​OUR European correspondent Simon Reuben analyses the just-completed round of fixtures in the First Utility Super League across the UK and France.
July 28th 2014 08:30am

WE'VE arrived at the end of Round 20 of the 2014 National Rugby League Telstra Premiership! Check out all the results, reports and player of the year points right here.
July 28th 2014 09:57pm
Latest News
Latest Tweets