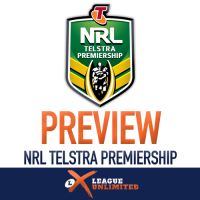 ​PAUL'S back for another look at the weekend ahead. Check out his tips and see if yours will match up...
April 17th 2014 09:30am

​THE NRL has directed the Match Review Committee to take a hard line against players lifting opponents into a "dangerous position" where they could injure their head or neck.
April 16th 2014 03:52pm

JOEL Edwards has re-signed with the Canberra Raiders for a further three seasons
April 16th 2014 11:37am

IN 2013, crowds were getting bigger and more of the same was expected this year...
April 16th 2014 09:30am
Latest News
Latest Tweets