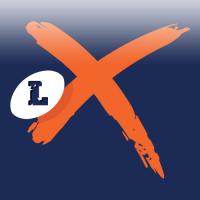 AS the largest independent Rugby League website in the world, LeagueUnlimited is a great introduction to the world of Sports Journalism - and you can get involved!
March 3rd 2015 12:00pm

LEAGUEUNLIMITED'S newest weekly column, the Prism, will take on the current big issues in Rugby League, as well as delving back through archives to hit you with some nostalgia. This week, Vox looks at nuggety lock/five-eighth Graeme O'Grady.
March 6th 2015 09:00am

SOUTH Sydney have started 2015 where they left off in 2014, just rolling over opposition. They defeated the Broncos 36-6 in front of 36,057 fans at Suncorp Stadium.
March 5th 2015 10:21pm

​DEEP heat, warm beer, pies that are still cold in the middle, and screaming old ladies… all of this can mean only one thing-footy is finally back! It's seemed a long, long off season but we're about to get this thing happening!
March 5th 2015 02:00pm
Latest News
Latest Tweets