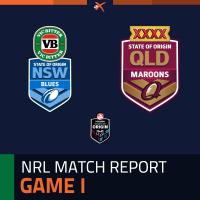 A 73rd minute field goal from Cooper Cronk has seen Queensland take the opening State of Origin match 11-10 against a wasteful New South Wales side in front of a crowd of 80,122 at ANZ Stadium.
May 27th 2015 10:40pm

AS the great Danny DeVito sang to himself in Twins, "tonight is your night bro."...
May 27th 2015 02:50pm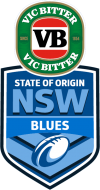 DESPITE starting strongly in the first half, the Blues let the game drift away from them in the second half. These are our player ratings for the New South Wales side.
May 28th 2015 10:22am

IN The Prism this week, Vox looks at State of Origin eligibility, the NRL form guide, and flashes back to '70s and '80s fullback Phil Sigsworth.
May 27th 2015 08:54am
Latest News
Latest Tweets