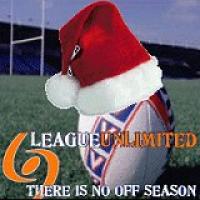 ​WHAT a year it has been for Rugby League! With 2015 almost upon us, LeagueUnlimited.com wishes all our readers, contributors and forum members a Merry Christmas and Happy New Year!
December 25th 2014 10:30am

THE NRL has released the 2015 NRL Draw with the season to kick off with Thursday Night Football as the Brisbane Broncos host the South Sydney Rabbitohs at Suncorp Stadium on March 5th.
December 15th 2014 11:00am

​AN attractive opening round featuring the Intrust Super Cup grand final replay, a scorching northern derby and the return of an immensely popular international team to our shores will usher in the statewide competition's 20th season.
December 25th 2014 11:15am

THE New South Wales Rugby League's 2015 VB NSW Cup draw has been released - and the upcoming season looks set to provide fans with more footballing excitement and entertainment than ever before.
December 20th 2014 12:30pm
Latest News
Latest Tweets