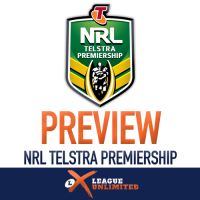 ​PAUL is back for another look at the weekend ahead. Check out his tips and see if yours will match up...
July 31st 2014 05:25pm

IN this weekly feature for LeagueUnlimited, our Armchair Expert runs his lazy eye over the weekend that was. Each round he'll look at the happenings of the previous weekend, and keep you up to date with the big issues like refereeing, social media and the current controversies.
July 30th 2014 06:00pm

THE Newcastle Knights has implemented a formal process to appoint a seven-person Board, however will be governed by an Advisory Board in the interim.
July 31st 2014 09:00am

CALL me old-fashioned, but if someone told me something in confidence and in private, that's where I'd leave it.
July 30th 2014 08:00am
Latest News
Latest Tweets