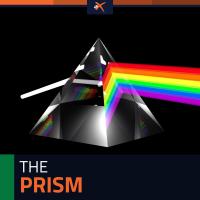 VOX is back with another issue of The Prism, this week looking at the issue of local grounds, another composite team, and a flash back to tough '80s prop Kerry Hemsley.
June 3rd 2015 09:51am

​CRL Chief Executive Terry Quinn, NSWRL Chief Executive David Trodden, NRL Head of Football Todd Greenberg and Tamworth Deputy Mayor Russell Webb have come together to announce Scully Park Regional Sporting Precinct, Tamworth as the venue to host the 2016 AAMI Country v City Origin clash.
June 3rd 2015 10:57am

IT'S Teamlist Tuesday for Round 13 of the 2015 NRL Season! Around 5pm AEDT every Tuesday, the full teams for each NRL round will be posted right here!
June 2nd 2015 03:38pm

PLAYERS will be given a maximum 10 day "cooling off period" for any contract they sign under a new rule proposed by the NRL.
June 2nd 2015 03:46pm
Latest News
Latest Tweets