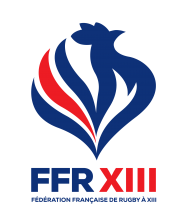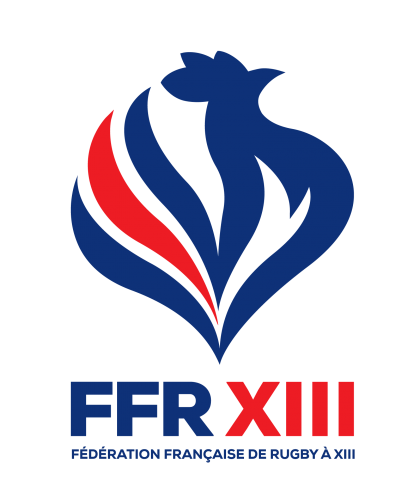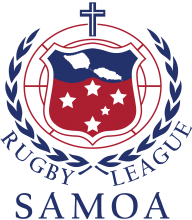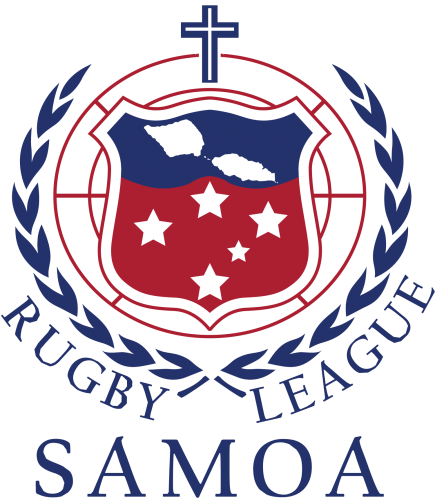 6:00am Tue November 12, 2013
Group B - Stade Gilbert Brutus
80
That will just about do us at Perpignan - France and Samoa playing an entertaining contest that finished with the visitors the stronger of the two, Samoa 22-6 winners.
Samoa 22-6
77
TRY SAMOA
Scored by Junior Moors. Conversion attempt by Anthony Milford successful.
That will be the match winner - Junior Moors the scorer for Samoa and the visitors seal second spot in Group B.
Samoa 22-6
73
France have the overlap! Raguin for the line, is this?!? NO! He's lost it over the line!
Samoa 16-6
70
Ten minutes left and France with a mountain to climb, they look for a 40/20 but it doesn't have the angle and rolls dead instead. Plenty of wind behind it too.
Samoa 16-6
67
Samoa find themselves deep in French territory. VIDEO REFEREE possible TRY to Antonio Winterstein off a pinpoint Roberts kick...
Samoa 16-6
65
Nothing doing again for France, a grubber goes rolling over the dead-ball line and it's a 20m restart for Samoa.
Samoa 16-6
65
Another French penalty, the pressure building on Samoa again.
Samoa 16-6
64
France go wide off a scrum on their own 30m, ESCARE is away! Wait, Milford has ankle-tapped him, what a try-saver! France to attack from inside the Samoan half.
Samoa 16-6
62
TRY SAMOA
Scored by Pita Godinet. Conversion attempt by Anthony Milford unsuccessful.
Beautiful short ball before the line sees Pita Godinet defy the defence to record Samoa's third try. Anthony Milford misses, the margin is ten points.
Samoa 16-6
62
VIDEO REFEREE being called upon to check a possible try to Samoa's Pita Godinet.
Samoa 12-6
60
Held up over the line - France are over through Duport but he can't get anywhere near the ground. Last tackle play the ball 10m out. And that last tackle play is an error. Samoa now with it.
Samoa 12-6
58
ON REPORT - Sausao Sue (Samoa) adds his name to the list of players to be scrutinised post-game for an alleged trip.
Samoa 12-6
57
NO TRY to France - it's been stripped by Winterstein. Penalty France, another set for Samoa to absorb the pressure.
Samoa 12-6
57
VIDEO REFEREE possible try to France through Jean-Philippe Baile. Checking grounding, a possible strip.
Samoa 12-6
56
Penalty France 20m out. Samoan defence holding true so far...
Samoa 12-6
55
Grubber on the last is taken under the sticks by Milford and he gets back into the field of play.
Samoa 12-6
54
Good hands off to the right and Escare finds himself battling the sideline. He stays in, France continue to attack.
Samoa 12-6
53
Samoa forced into a line drop-out... it goes 60m! France start the set 40m out.
Samoa 12-6
49
France take a Samoan bomb in-goal and earn a hasty 20m restart. Later in the same set Morgan Escare chases through a chip but can't get past referee Perenara as it bounces toward Samoan fullback Milford.
Samoa 12-6
47
TRY SAMOA
Scored by Anthony Milford. Conversion attempt by Anthony Milford successful.
He jinks, he weaves, and he scores almost untouched! Milford is over under the posts and converts his own try to boot.
Samoa 12-6
45
And an error by France on halfway turns possession back over to the Samoans. This is backed up with a penalty to Samoa.
6 all
44
A huge break up the middle by Mose Masoe, he puts Godinet into some space, who's brought down 20m out. Samoa continue to press but there's no result and France come away with it... and get a penalty too.
6 all
42
France looking likely until a Samoan strip sees the visitors come away with the ball.
6 all
41
PENALTY France, putting them on the attack early in this second half.
6 all
40
Samoa get us underway for the second half in Perpignan, with France earning first possession.
6 all
40
Ben Roberts has butchered a certain tryscoring chance for the Samoans - a clear overlap and he throws a bumbling forward pass to his outside man. That'll be the siren.
6 all
39
Knock on by France on halfway, Samoa with a scrum approaching the halftime break.
6 all
38
More controversy here, a dangrous tackle by Soliola for Samoa and he's ON REPORT.
6 all
36
PENALTY Samoa - Gregory Mounis with a high shot... and then some choice French words see the side marched 10m for backchat.
6 all
33
A strip (legal, apparently) sees Samoa reclaim possession early in France's return set after the try. Pressure now on the hosts!
6 all
33
TRY FRANCE
Scored by Morgan Escare. Conversion attempt by Thomas Bosc successful.
Beautiful inside run and France are in! Escare has scored for the hosts and Stade Gilbert Brutus erupts! Bosc adds the extras and scores are level!
6 all
30
Last tackle, a flat ball from dummy half on the line is intercepted by Samoa! Vidot makes 15 metres before being brought down.
Samoa 6-0
29
France with a superb kick return and lazy defenders result in a French penalty on halfway. They attack again!
Samoa 6-0
26
SIN BIN
Mose Masoe is sent to the sin bin.
Perenara's had enough - Masoe is put in the sin bin for repeated infringements. He retreats to the dugout and France have another penalty.
Samoa 6-0
26
Now France push upfield on the back of a penalty. Now there's a late shot on a French player. Crowd right into this contest...
Samoa 6-0
24
Things heated in Perpignan! First at one end France fluff a try and Samoa go trailing away with the ball, then at the other end Samoa look odds-on to score... and Soliola spills the pill. France scrum.
Samoa 6-0
19
Numbers to the left for Samoa... Winterstein is bundled into touch after some great defence by Jean-Phillippe Baile!
Samoa 6-0
17
No luck for Samoa on this set, Pelissier defuses the situation and France work it off their own line.
Samoa 6-0
16
PENALTY Samoa and they go on the attack...
Samoa 6-0
13
ON REPORT - Sausao Sue (Samoa) is on report for a shot on French player William Barthau.
Samoa 6-0
6
TRY SAMOA
Scored by Daniel Vidot. Conversion attempt by Antonio Winterstein successful.
The Samoan's have opened the scoring with Daniel Vidot going over in the corner!
Samoa 6-0
1
GAME ON in Perpignan in the last of our matches in the group stages of the World Cup.
0 all
Referees & scorers:
Referees: Henry Perenara
Touch Judges: Robert Hicks, James Child
Video Referee: Shayne Hayne
FRANCE (6)
Tries: Morgan Escare
Field Goals:
Conversions: Thomas Bosc (1/1)
Penalty Goals:

SAMOA (22)
Tries: Daniel Vidot, Anthony Milford, Pita Godinet, Junior Moors
Field Goals:
Conversions: Antonio Winterstein (1/1), Anthony Milford (2/3)
Penalty Goals: