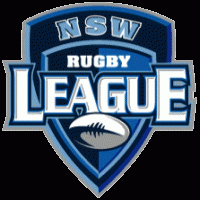 Mounties Vs Cabramatta Two Blues
Venue: St Marys Leagues Stadium, Sunday, September 4
Kick-off: 3.00pm
Referee: Rob Bowen
Broadcast: NSWRL Match of the Round to be aired on Fox Sports 2 HD and Fox Sports 2, Wednesday, September 7, 4.30pm
Broadcast: www.nswrl.com.au's Weekend Game-Cast, proudly brought to you by Teamm8
Broadcast: Regular updates on TWITTER via @NSWRL and @MountiesBundy
Summary
: Well it has taken 21 rounds of regular season matches plus a handful of finals games, but we have finally made it. This Sunday at St Marys Leagues Stadium we will crown a new Bundaberg Red Cup Champion as the
Cabramatta Two Blues
take on
Mounties
in what looks to be the most anticipated Grand Final clash in recent memory. Most pundits will tell you that this was always going to be the case but Cabramatta certainly had to earn it as they came from behind at the main break last weekend to eventually overpower a stubborn Tigers outfit. Both sides must be congratulated on making it to this point as they have both had to endure the added pressure of being heavy favourites all season long. There is little doubt that
Mounties
will be brimming with confidence heading into Sunday. They haven't lost a match for the best part of three months, and that run of wins includes two against Cabramatta plus they have also had the benefit of sitting back and freshening up last weekend while their opponents this weekend were in a real arm wrestle just to get here. Conversely Cabramatta have only sung their team song once in the last month and that was obviously last week against the Tigers. So on form one could make an argument that
Mounties
will be the favourites come Sunday however a Cabramatta side that includes the competition's leading point scorer and try scorer in Andrew Dallalana and Don Thompson respectively can never be underestimated. Statistically speaking Cabramatta were slightly the better of the two sides both offensively and defensively during the 2011 season however when you purely isolate their four meetings for the year there is nothing in it and if anything
Mounties
know they have won the last couple including the Major Semi which has put them in this position.
Players to watch
: So hard to select just a few players to watch when you consider a large number of these players are likely to earn selection in the Bundaberg Red Cup representative side later this year. Some key clashes though appear to be the battle of the fullbacks between Thompson (Cabra) and Ly (Mounties) and also the clash of the hookers in Farah (Mounties) and Trent Trotter (Cabra). Anyone of the afore mentioned players have the ability to directly affect the outcome of a game on their own and I would not be surprised if one of these men ends up earning man of the match honours, such is their respective influence on their own sides.
Prediction
: Will not be doing this game the injustice of making a prediction, just hoping that the match lives up to the hype. These two immovable objects have been on a collision course since the pre-season and the vast majority of fans have finally got the Grand Final that they had dreamt of. It promises be one for the ages and certainly not one to be missed.
Previous meetings in 2011:
Major Semi -
Mounties
23 def. Cabramatta 22
Round 21 -
Mounties
32 def. Cabramatta 24
Round 12 - Cabramatta 30 def.
Mounties
22