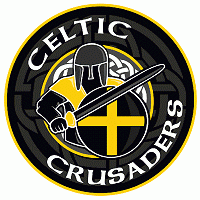 Celtic Crusaders v Batley Bulldogs (Sat) Co-operative National League One Venue: Brewery Field, Bridgend Kick-off: 1730 BST, Saturday 24 May Live Coverage: S4C
Preceded by Crusaders Colts v Bramley Buffaloes 1430 BST.
Celtic Crusaders have a double header of matches at the Brewery Field this Saturday as both of their in-form sides go into action to entertain the Welsh faithful.
First up is Crusaders Colts v Bramley Buffaloes in the Co-operative Conference National (kick-off 2.30pm). The Colts are still unbeaten and still top of the table following their 66-14 win over East Lancashire Lions last week and must now face a Bramley side who are looking to bounce back after their 22-14 defeat to Warrington Wizards, who are now joint second with the Buffaloes.
Crusaders head coach John Dixon is looking forward to what will be the first of four double headers at the Brewery Field this season.
---