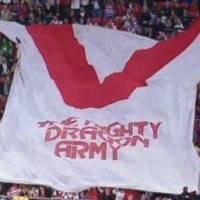 Local juniors Brett Morris, son of Dragons great Steve "Slippery" Morris and Charlie Leaeno have been named to make their NRL debuts against the Sharks at Toyota Park this Sunday.
Both were a part of the Dragons 2005 Premiership winning Jersey Flegg team and have been named on the interchange for the clash. Joining them on the bench is George Ndaira who also made his NRL debut this year and was a part of the Jersey Flegg team last year.
Ben Hornby has been named at halfback in replace of Mathew Head with Clint Greenshields returning to fullback. Ashton Sims will start in the front row replacing Luke Bailey.
Unavailable Dragons are: Luke Bailey (Suspension), Jason Ryles (Hand), Sam Isemonger (Knee), Mathew Head (Knee), Wes Naiqama (Ankle), Andrew Price (Quad), Corey Payne (Eye Socket).
NRL Round 8, 2006 v Cronulla Sharks 3:00pm Sunday 7 April Toyota Park Coach: Nathan Brown 1. Clint GREENSHIELDS 2. Colin BEST 3. Mark GASNIER 4. Matt COOPER 5. Reece SIMMONDS 6. Trent BARRETT (c) 7. Ben HORNBY 8. Justin POORE 9. Aaron GORRELL 10. Ashton SIMS 11. Ben CREAGH 12. Dean YOUNG 13. Shaun TIMMINS
14. Michael HENDERSON 15. Matt BICKERSTAFF 16. Charlie LEAENO 17. George NDAIRA 18. Brett MORRIS
Premier League v Cronulla Sharks 1:00pm Sunday 7 April Toyota Park Coach: Steven Price 1. Bryson GOODWIN 2. Josh MORRIS 3. Keith LULIA 4. Daryl MILLARD 5. Tom HEWITT 6. Reece BLAYNEY 7. Chris SHEPPARD (c) 8. Jamie DUNNING 9. Jamie KEITH 10. Chris HOUSTON (c) 11. Tom HABERECHT 12. Lee TE MAARI 13. James JIMENEZ
14. Danny WICKS 15. Willie TUPOU 16. Beau MUNDINE 17. Beau RYAN
Jersey Flegg v Cronulla Sharks 11:30am Sunday 7 April Toyota Park Coach: Corey Pearson 1. Jason NIGHTINGALE 2. Rota SETU 3. Junior SEUMANUTAFA 4. Richard WILLIAMS 5. Peter REEVES 6. Blake DUREAU 7. Matt SEAMARK 8. Dan HUNT 9. Scott SABLOWSKI 10. Chris FARRELL 11. James GREHAN 12. Matt PRIOR 13. Brian WEST (c)
14. Peter WAKLEY 15. Francis LANGIFISI 16. Nathan WYNN 17. Tyson MUSCAT 18. Daniel JARVIS 19. James KEELAN
---