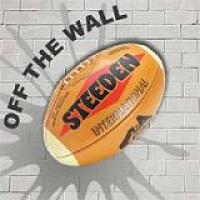 There is a saying that if you see a horse named "Self Interest" in a race just put the house on it - because "self interest" always wins!
That truth is the real danger that looms as rugby league moves towards a united administrative structure..........and "self interest" is in danger of slowing down the process as well as deciding its structure.
It has fallen to the Brisbane Broncos CEO, Bruno Cullen, to state the obvious in today's "Sydney Morning Herald". He does not want to see "yes men" appointed to the commission that will - or may - run the game sometime next year.
What Bruno Cullen is really warning is that the way the commission is to be set up opens the way for "yes men" or "yes women" to be appointed, and if that happens, then the new commission will start off with a lack of credibility, and "the game won't move forward".
Hear! Hear! To that.......
The initial commission will comprise four "nominees" of the ARL, and for of News Limited, who together effectively own the game today.
The game is effectively relying on the two entities that have been driven by self interest for the last 11 years to suddenly abandon it.
The game has suffered under the burden of self interest for too long. The only way it can be eliminated is for the body running the game to be totally free of it.
It seems the appointment of Colin Love, the ARL/NSWRL Chairman, as the first Chairman of the "Independent" Commission to run the game is a done deal. His qualifications to be "independent" escape me.
But, as I have said, always put your money on "Self Interest".
Roy Masters in the "Sydney Morning Herald" today takes the axe to the proposed commission model. He makes so points worth considering, but he misses the one aspect that we have all tended to overlook. Rugby league is a business - but it is also a sport.
It must not be run by "businesspeople" alone. All the names put up so far have one qualification - success in business.
The Commission must have one or two members who have broad community, and even sports administration, experience. Earlier this week I suggested it should include one or two former players with business experience. I need to revisit they - they don't necessarily need business experience, but post-football success in the community, including grass roots sports administration.
Am I confident we will get a commission that is broadly representative? No!
The focus on rugby league being a business, and therefore must be run by people who have succeeded in business, has been given too much emphasis.
The new commission will face daunting challenges. None will be greater than ensuring the game prospers where it really counts.....at the grass roots level, and in country and regional areas as much as Sydney and Brisbane.
We need a commission that is not driven by, or even constructed by, self interest. And we need a commission that can appreciate that rugby league is a community based sport, and not just a business.
---