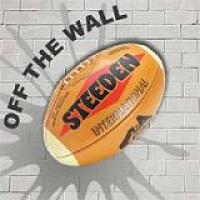 It seems that the much, and rightly, maligned players association has been stirred into action by the highest profile players in the game.

Yesterday five players still recovering from Origin One the night before - Darren Lockyer, Petro Civoniceva, Johnathan Thurston, Kurt Gidley and Jamie Lyon - joined other high profile players such as Scott Prince, Braith Anasta and Andrew Ryan at a meeting which may well mark the beginning of a drawn out negotiation period with the NRL.

The first thing the NRL CEO, David Gallop, needs to do is to drag the ARL, and its NSWRL and QRL subsidiaries, into the negotiation process.

And the second thing he needs to do is to fire up the process of merging the ARL and the NRL, and the establishment of an independent commission.

Unless both happen, then any negotiations with the players are really only going to be at the margins. The players clearly want serious discussions.

It would seem that the establishment of the independent commission has stalled - and there is no doubt the ARL, and especially the QRL, have had a hand in that.

And the NRL can only really negotiate on some of the players issues. For example, higher representative payments are the territory of the ARL, the NSWRL and the QRL.

If the players are being told by their association they can secure a substantial lift in the salary cap then they are clearly being misled.

Even a $500,000 per club lift in the salary cap would cost the NRL $8 million. If David Gallop is to be believed then the NRL simply does not have a spare $8 million.

A much better option for the players to consider - and especially for the part of the agenda linked to keeping high profile players in the NRL - might be to demand an immediate, and substantial, lift in payments for origin and test representation.

The ARL, and its state agencies, are believed to have substantial reserves. Increasing representative match payments needs to be funded from those.

The NRL might have to look at an early variation of sponsorship arrangements allowed under the salary cap.

But again, that is all dependent on corporate dollars being readily available. All the evidence points to the availability of sponsorship dollars still being limited. Many NRL clubs are struggling to fill their existing sponsorship opportunities.

And increasingly businesses are expecting something substantial from individual sponsorships. Some players deliver well for their sponsors - more than a few don't!

If the players were told by their association that negotiations with the NRL will be straight forward then they were simply misled.

But the players, who together represent enormous influence, would do well to start with insisting the various stakeholders - News, the NRL, ARL etc - get serious about slashing the administrative structure and costs of the game, and commit to the establishment of an independent commission by the end of the current season.

Unless, and until, that happens the players will make little progress.
---