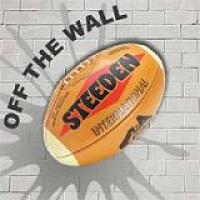 The report released today by News Limited contains a number of serious shortcomings which frankly show the NRL and its CEO in a poor light - and simply confirm that the game must be run by an independent commission, and arguably new management, now.

The question now has to be asked - why did News commission this report and not the NRL?

Because it was not commissioned by the NRL it is in many respects a worthless document - one that almost certainly would not stand up to a legal challenge.

The most appalling aspect of the report is that NOT ONE Melbourne Storm player agreed to give evidence or supply information to the Deloitte inquiry. That tells us two things - The Storm players don't think much of their employer, or their employer's tactics; and that the report failed to extract one iota from its central characters, the players who benefited from the massive salary cap fraud confirmed today.

This would not have happened had the NRL ordered the inquiry - it would have imposed sanctions on the players who refused to provide information. Or perhaps could have?

The players at the top end of the salary scale, and who benefited most from the rorting, have a lot of explaining to do to their fans.

If, for example, a licensed jockey won't front an inquiry conducted by a race club or authority, he is simply suspended until he does.

Had this been an NRL inquiry, a similar sanction would have been available to the NRL as players are licensed just as other sports people, including jockeys, are.

The players need to explain why they refused to co-operate with the inquiry.

And David Gallop needs to explain why he did not institute an inquiry. If News had not done so, would the NRL have accepted the salary cap fraud was only the $1.7 million or so originally reported, and not the $3.17 million confirmed today?

The second unsatisfactory aspect is that News has not released the full report - but News was able to get away with that because it commissioned the report, not the NRL.

The third aspect concerns the independent directors who have today been sacked by News.

Their sacking effectively ends the court action against News.

A lot of players, player managers, and officials will be relieved at that! And News will be as well.

The NRL has handled this whole matter poorly - and not transparently.

Numerous questions remain unanswered and will now never be answered.

The claim that highly paid players are not implicated, or responsible for any wrongdoing, in a massive rort of the salary cap defies credibility.

And they are not even going to be questioned about what they knew?

The events today are unsatisfactory in a number of ways. They will make headlines tomorrow, but there are gaping holes in the whole story.

And gaping holes a resolute NRL administration could have filled, and should have filled, a long time ago!
---