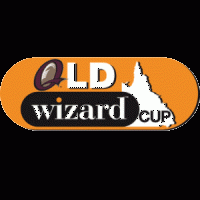 Queensland Wizard Cup scores and standings from Round 11.

Saturday 21 May

EASTS 38 (Donald Malone 3, Shane Neumann, David Tyrrell, Jamie Tomlinson, John Tamanika tries; Luke Branighan 5 tries) d IPSWICH 24 (Ben McFadgean, Jarrod Biggs, Brendon Marshall, Chris Porter, Chris Scanlan tries; Geoff Chalk 2 goals) at QLD Group Stadium.

TOOWOOMBA 44 (Greg Eastwood 2, Leon Bott 2, Todd Parnell, Denan Kemp, John Te Reo, Michael Green tries; Jacob Fauid 6 goals) d SOUTHS LOGAN 18 (Quentin Laulu Togagae 2, Tyrone Coppedge tries; Brandon Costin 3 goals) at Brandon Park.

NORTH QUEENSLAND 18 (Neil Sweeney 2, Scott Smith tries; Josh Hannay 3 goals) d WYNNUM MANLY 14 (Steve Irwin 2, Kerry Smith tries; Steve Irwin goal) at Dairy Farmers Stadium.

NORTHS 26 (Smith Samau 2, Aaron Morgan, Isaac Kaufmann, Brenton Stonier tries; Jackson Nicolau 3 goals) d CENTRAL 14 (Jimmy McConachy, Herewini Rangi tries; Scott Porter 3 goals) at Salter Oval, Bundaberg.

Sunday 28 May

TWEED HEADS 22 (James Wood 2, Jay McDermott, Josh Vaughan tries; Brad Davis 3 goals) d REDCLIFFE 8 (Nick Emmett, Alwyn Simpson tries) at the Piggabeen Complex.

BYE: Burleigh Bears.

POINTS TABLE AFTER ROUND 11

TEAM
REDCLIFFE 16
NORTH QLD 16
TOOWOOMBA 16
TWEED HEADS 12
EASTS TIGERS 9
SOUTHS LOGAN 9
BURLEIGH 8
CENTRAL 7
NORTHS 7
WYNNUM MANLY 6
IPSWICH 4

NEXT WEEK?S GAME ? ROUND 12

SATURDAY 3 JUNE
SOUTHS LOGAN V NORTH QLD - BRANDON PARK 2.00PM*
EASTS V NORTHS - LANGLANDS PARK 3.00PM
BURLEIGH V CENTRAL - PIZZEY PARK 6.30PM

SUNDAY 4 JUNE
TWEED HEADS V TOOWOOMBA - PIGGABEEN COMPLEX 3.00PM
REDCLIFFE V IPSWICH - DOLPHIN OVAL 3.00PM

WYNNUM MANLY - BYE

*Denotes ABC TV Live telecast.


---