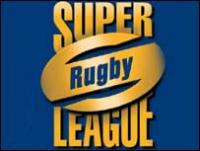 This week is shaping as very important as the Superleague play offs draw ever closer, and most clubs will have a week off next weekend while the Challenge Cup Semi Finals take place. So there?s nothing to lose, and a win you can gloat about for two weeks can be double the fun. Game on!

Wakefield v Bradford ? Friday (televised)
This game is interesting because it could go a long way to deciding Wakefield?s potential relegation fate. The Wildcats need to get off the bottom of the table and fast, and the only way to do that is to start to win some games. Things are so desperate that Wakefield have parted ways mid-week with coach Tony Smith (not to be confused with his Aussie namesake), and their assistant coach has defected to Bradford. So the trainer has been left to run the show, and the chief executive will be picking the side. It?s a time for senior Wakefield players to stand up and be counted, but it?s also a time where a strong team like Bradford is more likely to exploit the current vulnerabilities.

Harlequins v Hull ? Saturday
The Hull winning streak rolls on, and having now reached equal second place it?s destination London, where the Harlequins are not quite in the top six, and not quite safe from potential relegation either. Hull seems to have achieved a sense of purpose and consistency under coach Peter Sharp, who took over mid-season. Harlequins have their own coaching changes to get used to, with Brian McDermott recently taking change of the side as Tony Rea moving to a Board of Directors role. If this goes to form Hull could be breathing down the neck of the leaders, and Harlequins still looking over their shoulder.

Leeds v St Helens ? Saturday (televised)
A clash between equal Second and First place, with both teams still alive in next week?s Challenge Cup semi-finals. After going down to Cas last weekend this is a great chance for Leeds to try and peg back the front-runners, but will either team have an eye on next week knock-out game and will it affect their performance in this game? They?d be silly to not give this clash the respect it deserves first, not only to get the psychological advantage should both sides win their Semi Finals and be destined to meet in the Challenge Cup Final at Twickenham on 26th August. But in the meantime this clash is where all eyes should be.

Catalans v Salford ? Saturday
Catalans don?t have to worry about relegation just yet, but will want to get off the bottom of the ladder anyway when they host Salford in Narbonne. Salford?s coach Karl Harrison is probably out of action this week, recovering from an injury sustained while playing soccer for captain Malcolm Alker?s testimonial that will leave him on crutches for eight weeks. His absence this week will have made some difference to Salford?s chances and this could be an ideal opportunity for the Catalans to recoup some points at the expense of the equal fifth placed team ? or for Salford to show their strength in the face of adversity.


Warrington v Wigan ? Sunday
Wigan?s great escape is well and truly in progress now, with the Warriors having climbed out of last place for the first time this season. Winning five games on the run has given this bits and pieces side a new confidence and if they continue their current form they won?t finish anywhere near the relegation spot. Warrington on the other hand are coming off a lost at the hands of Hull and need to make sure they compete for the points here, so that they will not be the team the drops out of the play-offs for Castleford, Huddersfield ? or perhaps Wigan themselves ? to take their top six place. There?s no Joey on the horizon for the Wolves this season. Would be surpised to see Wigan falter here.

Huddersfield v Castleford ? Sunday
A classic mid-table clash here, with the winner getting the jump on their rivals to be the team closest to the top six on the road to the playoffs. There?s six more rounds left after this one, so getting the jump here might form the foundation for one final tilt at breaking into the big time. It would also be handy to be two points further away from last spot, as only five points separate these two very different fates. Huddersfield have been successful in winning their way through to next week?s Challenge Cup Semi Finals, and it remains to be seen if that has any bearing on this match. Castleford come into this match with a win over Leeds ? the last team to beat Huddersfield and the team that due to play in next week?s knockout. Could go either way.

---