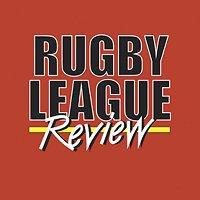 The April issue of Rugby League Review is out now.

In this month's issue:

# Rugby League's most loyal players.
# Josh Jackson feature.
# NRL month in review.
# Sydney University - The resurrection.
# PNG Hunters.
# Greek Rugby League Championships.
# Rugby League international in Kenya.
# Police Rugby League.
# All the latest from the NSW Cup, Ron Massey Cup, Sydney Shield, Intrust Super Cup, Junior Reps, NSW Country, Qld Country, Nationwide, New Zealand, UK and the rest of the world.

Rugby League Review is available at your newsagents for $6.95. Guarantee your copy - save money and free postage within Australia - by subscribing at www.rugbyleaguereview.com
Also available on your tablet.

Rugby League Review - If it's Rugby League, we've got it covered.
---