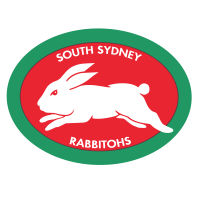 South Sydney have recorded a rare victory at Brookvale oval in a blockbuster encounter, 20 points to 12 in front of 20,510 fans tonight.

The pre-game billing touted this as heavyweight battle and it didn't disappoint the fans. Both teams were doling out the big hits in a quick opening twenty only stopped periodically by penalties.

The defensive credentials of the two sides showed that they were teams to be reckoned with later in this season. There was some niggle with Fa'aso and B.Stewart put on report for a dangerous tackle and slight elbow respectively.

South Sydney through all their possession were unable to penetrate it. Following a fifth straight penalty they opted to go for the two and Reynolds from 40 metres slotted it for a lead.

Manly roared back in the later stages of the first half but weren't able to break through despite throwing almost everything at the Rabbitohs. 34 players relished the halftime whistle in a tough encounter.

From the bruise to the flair in the second half as the key playmakers for each side entered the fray straight from the break. Greg Inlis hit a hole and went through Brett Stewart to open the try-scoring in the contest.

John Sutton stepped his way across from close range after being examined for obstruction but it was green lights. South Sydney were leading 14-0 away from home and dominating Manly on their own turf.

Steve Matai joined Richard Fa'aoso on report after an accidental high tackle on George Burgess that bounced up from the ball. It lit the touch paper though and Sam Burgess went in to protect his brother.

It would get better for the red and green faithful on the hill after Manly were denied a try to Tom Symonds for a Matt Ballin obstruction. Beau Champion crossed less than a minute later in the 55th minute off a Reynolds bat back. At 20-0 it was a long road back for Manly at home.

Rarely Manly are held scoreless in games especially at Brookvale where they boast a proud record. It took until the 71st minute when Anthony Watmough juggled and fumbled his way across for Manly's first points.

Daly Cherry-Evans pounced on a loose ball in the 73rd minute to give South Sydney fans a nervous wait until the final siren. Manly though weren't able to prise through again with Williams going close but knocking it on.

South Sydney won a tough, bruising encounter that went a long way to putting them right below the reigning premiers, Melbourne in the premiership contention.

Manly though didn't lose many admirers and there will be another meeting between these two in September or maybe the first weekend of October.

Match Details
Manly-Warringah Sea Eagles 12 South Sydney Rabbitohs 20
Venue: Brookvale Oval
Crowd: 20510
Halftime Score: South Sydney Rabbitohs 20-12

LeagueUnlimited.com Players of the Match:
3 points - Anthony Watmough
2 points - Greg Inglis
1 point - Sam Burgess

MANLY-WARRINGAH SEA EAGLES (12)
Tries: Anthony Watmough, Daly Cherry-Evans
Field Goals:
Conversions: Jamie Lyon (2/2)
Penalty Goals:

SOUTH SYDNEY RABBITOHS (20)
Tries: Greg Inglis, John Sutton, Beau Champion
Field Goals:
Conversions: Adam Reynolds (3/3)
Penalty Goals: Adam Reynolds (1/1)

LeagueUnlimited.com Live Commentary
Here come the two teams! South Sydney first in their traditional cardinal and myrtle strip looking to claim their second top four scalp of the season. The Manly chant has started and here come the home side in the maroon and white v shaped jersey, walking to the southern end to receive the kick-off.
1st Minute: High kick almost forces Inglis in goal but he's taken in a second motion so PENALTY South Sydney.
6th Minute: A wayward kick from Reynolds hits one of his fellow players playing Horo onside who scoops it to Taufua who is caught high. PENALTY.
8th Minute: Manly try the cross-field kick on last but Matai knocks on the bat back then heads to the arms of the trainers.
9th Minute: Manly earning a PENALTY through quick play the balls as Souths are forced to hold the ball to slow them down.
11th Minute: NO TRY. Short. Tackle four it is.
11th Minute: Quick tap from Inglish who drew defenders. Next charge from Champion earned the PENALTY.
15th Minute: Lawrence coughs up the ball, a chance for South Sydney here.
16th Minute: After impressive sets, Manly have coughed up the ball twice.
18th Minute: Inglis getting up a bit of speed off the Sutton offload and aimed for the corner. Some desperate defense saves Manly though.
18th Minute: Another Manly error but it looked close to a strip.
20th Minute: PENALTY against Manly, Richie Fa'aso done for a dangerous throw and put on report.
20th Minute: South Sydney almost crack the Manly wall but the kick goes straight to CHerry-Evans. He was offside, so PENALTY and tap-n-go for South Sydney.
22nd Minute: MANLY HOLD ON! Great defense from the home side.
23rd Minute: PENALTY against Manly again. They are being quite rough with the South Sydney custodian tonight.
24th Minute: Reynolds opts for goal.
28th Minute: That will please the home crowd, Manly get a PENALTY. Isaac Luke the man penalised.
29th Minute: SIX MORE MANLY! It came off a Souths player.
30th Minute: Dropped by South Sydney. Manly scrum on the 40 metre line.
31st Minute: Here comes that second man play! Lyon tries to draw his man to give Williams the ball but Goodwin knocks it down. Six more to Manly though.
33rd Minute: PENALTY Manly, offside. Surely South Sydney can't hold on.
34th Minute: THEY CAN! Manly kick it to a charging Taufua who tries to bat it back but it goes forward.
35th Minutes: PENALTY in possession. Isaac Luke is pinged for playing on after being called held. Manly with another shot at the line.
36th Minute: This is a slugfest currently. Manly try the quick hands to Taufua but Matai's ball lands over the sideline.
39th Minute: Manly getting quite the production from their right hand side, finding Williams in space and he hooks it in-field but it goes dead.
HALFTIME. An enthralling low-scoring contest. We will be back in ten minutes.
Here we go for the second half! South Sydney to receive.
41st Minute: BACK UNDERWAY!
44th Minute: Oh dear, Fa'oso has got Inglis in a dangerous position again. He's on report again. PENALTY South Sydney.
45th Minute: PENALTY against Manly again, Watmough a repeat offender.
TRY South Sydney.. hang on we're going upstairs to the VIDEO REFEREE. That magic word, obstruction is the key again.
50th Minute: South Sydney get the rebound but Reynolds is ankle tapped just before he kicked. knock on.
51st Minute: PENALTY Manly. holding on too long.
53rd Minute: NO TRY.. obstruction by Ballin. Tough call on the Sea Eagles there.
VIDEO REFEREE: Referee thinks TRY but checking the knock-on.
58th Minute: Manly are throwing everything but the kitchen sink at the Rabbitohs but no result thus far.
61st Minute: Knock on South Sydney. Another Manly set.
62nd Minute: PENALTY Manly. They are throwing this ball like a hot potato trying to break the South Sydney line.
64th Minute: PENALTY Manly. Hand on the ball. Momentum swinging here.
65th Minute: Knock on Manly. Sloppy play-the-ball.
68th Minute: Pinpoint kick from Sutton where the ball sat perfectly for the chasers to take Williams in-goal.
69th Minute: Innovation from the drop-out, Manly take it short and recover!
70th Minute: Manly prise an opening and Watmough is on for his second try but he's taken without the ball. PENALTY.
74th Minute: Manly trying to force the pass, knocked on.
75th Minute: Mis-count by South Sydney and it was a hit-up on last. Followed by a PENALTY.
VIDEO REFEREE: Checking the grounding for a Williams TRY.
76th Minute: And it is... RED LIGHTS.. NO TRY! but there is a penalty for a shoulder charge. Manly will have another set of six.
77th Minute: PENALTY again for Manly. Offside.
78th Minute: South Sydney try to put some icing on the cake but it goes forward!
80th Minute: One last gunshot fired by Manly but it goes right to Everingham. South Sydney will work this out for a rare victory at Brookvale.
FULLTIME. South Sydney have knocked over a heavyweight tonight in Manly.
---