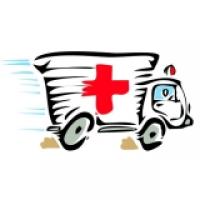 The off season seemed to drag on forever, particularly after training got into full swing in early January. Like most front rowers I much preferred playing the game to any form of training even though I probably needed fitness more than most.
Don't get me wrong, I was dedicated and keen, but training inevitably bored me sh*tless; I had little interest in repetitive drills and tiresome roadwork. 1982 was going to be no different despite the fact that I had finally graduated to First Grade and was widely touted as the probable Rookie Of The Year.
The last year had been tumultuous with the tragic end to the season with our loss to the Mungo Wilkes-led Lions in the U18 Grand Final followed closely by the loss of Mungo and his father in the last of our drag races.
I had managed to pretty well forget everything and get on with life until I went to the Engineers Arms after training one evening and met the new recruits that the arch-enemy Lions had signed up from Tamworth; the infamous Grimes triplets - Barry, Bruce and Brian.
On shaking the hand of Barry, I did a quick double take. He was the spitting image of the not-so-dearly departed Wilkes, as were his roughead siblings. Sensing my astonishment, Barry spoke up.
" Bet youse pricks didn't know we were related to Dr Wilkes. He was our father. Mum was a nurse at Coonabarabran when dad was an Intern sewin' his wild oats ".
" Yeah. He always helped us out ", butted in Bruce whose head had scars on the scars, " he gave us the chance to play in Sydney."
" Yeah ", chimed in our Captain Baldy McDougall, " a chance youse blokes f**ked up."
The fearsome triplets simultaneously glared, scolled their beers and moved out in unison. Barry gave me the proverbial death-stare and had the last word as they departed, " We know how dad and our brother died, young fella. You'll be feelin' the pain they felt on Saturday week in the Ambulance Shield. We'll be puttin' you in the Ambulance merkin."
The next ten days didn't go as slowly as I'd hoped and training was a delight when I thought about the intended revenge of the rock apes. I was usually nervous before a game but this time I was deat-set scared. I put on a brave front but was trembling inside when we lined up.
Things just seemed normal early on, I did a few tackles and took the ball up a couple of times. At about the ten minute mark I got the first taste of blood when I copped a swinging arm from Barry which rocked me and forced me to knock on. Barry hovered over me and gave me a mouthful.
" Change ya pants merkin. Get ready to be smashed again next ruck."
It wasn't an empty promise, he belted me again in the next tackle and I spilt the ball. I desperately dived for the ball. Bruce dived in at the same time and the point of my forehead collected the middle of his head. I was dazed and confused and covered in blood and I thought I was dead until I realized the blood was all his. His head and been split open like a watermelon and the ambulance sped on the field to rush him to hospital.
The delay in the game waiting for the ambulance return allowed me to regain my senses and continue playing, although just on half time I wished I'd gone off. A rampaging Brian had gathered the ball and was running straight at me like a steamroller. As I tensed up waiting for impact, Baldy made a great legs tackled which resulted in me falling awkwardly on top Brian.
A resounding crack reverberated around the ground and the triplet clutched at his snapped ankle which displayed a large shard of shin bone. Once again the ambulance wailed into action to transport the second of the bastards to the Holy Cross. We went for oranges.
The kick-off to the second half was to end my first grade debut. Barry had ordered a shallow kick right to me on the 10 metre line. He rushed through and as I was waiting, seemingly in slow motion, he clenched his fist, steadied himself and wooompah - he smashed me right across the forehead breaking his f**king arm on impact. Another ambulance trip.
..... Apparently we won.
---
From Round 8 of the Forum Sevens (F7s), 2009
Posted in the F7s Matches forum in August 2009
The F7s is an article writing competition hosted on The Front Row forums here on LeagueUnlimited.com
To join a team, click on the banner below


FOR ALL F7s MATCHES, CLICK HERE
www.forumsevens.com website
---