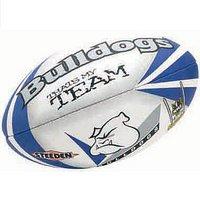 Bulldogs centre Willie Tonga has rejected the Club's offer and will go to June 30 to test the market with other NRL clubs.
The Bulldogs had put a deadline of 5pm yesterday for Tonga to accept their offer.
Bulldogs CEO Malcolm Noad said, "Willie's manager has stated that Willie has at this point rejected the Bulldogs current offer and will hold out to the June 30 deadline to see what other clubs may offer. While Willie is our first preference we are now in the position of looking at other alternatives including Daryl Millard from the Dragons."
---