World Cup Build Up - 15 weeks to go!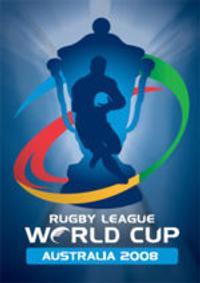 The countdown is on!! It
---
NRL Grand Final
NRL Ladder
Team
P
W
L
B
F
A
Pts
No ladder available
Subscribe to our eNewsletter
Keep up to date with all the happenings in the world of Rugby League with our free eNewsletter!
Facebook
North Queensland Toyota Cowboys - your 2015 #NRL PREMIERS!

15 hours ago - 24 Likes

15 hours ago - 8 Likes

What an incredible #NRLGF! JT is a legend.

Congratulations to the North Queensland Toyota Cowboys ...

15 hours ago - 25 Likes

#NRLGF HALF TIME at ANZ Stadium sees just two points separate the teams after a fast-paced forty min...

16 hours ago - 3 Likes

#NRLGF To these men and several more who didn't quite make it to ANZ Stadium today - thank you and f...

18 hours ago - 25 Likes