Results and Scorers:
RESULTS: 2017 Intrust Super Cup Round 21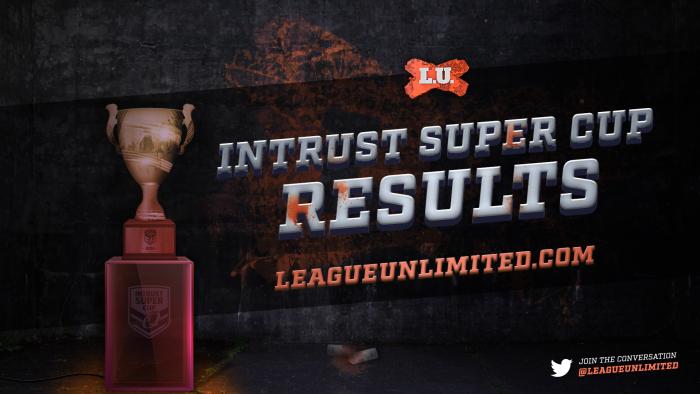 All the results and scorers from the 21st round of the QRL Intrust Super Cup.
All listed times are AEST (NSW/QLD/VIC/ACT).
---
RELATED: See the full list of 2017 Intrust Super Cup Draw and Results.
---
Ipswich Jets 32 Northern Pride 22
Venue: North Ipswich Reserve
Date: Saturday 29 July 2017 at 3:00pm
Ipswich Jets (32)
Tries: Michael Purcell 2, Jayden Connors 2, Richie Pandia, Nemani Valekapa
Goals: Luke Capewell 3, Jayden Connors 1
Northern Pride (22)
Tries: Marcus Jensen, Javid Bowen, Shawn Bowen, Bradley Stephen
Goals: Jordan Biondi-Odo 3
---
Burleigh Bears 28 Townsville Blackhawks 22
Venue: Pizzey Park
Date: Saturday 29 July 2017 at 5:45pm
Burleigh Bears (28)
Tries: Connor Broadhurst 2, Troy Leo, Jamal Fogarty, Pat Politoni, Sami Sauiluma
Goals: Jamal Fogarty 2
Townsville Blackhawks (22)
Tries: Blake Leary 2, Anthony Mitchell, Paul Byrnes
Goals: Carlin Anderson 3
---
Central Queensland Capras 26 Sunshine Coast Falcons 44
Venue: Browne Park
Date: Saturday 29 July 2017 at 6:00pm
Central Queensland Capras (26)
Tries: Gavin Hiscox, Ken Tofilau 2, Junior Kirisome, Nathan Bassani
Goals: Cody Grills 2, Tony Tumusa 1
Sunshine Coast Falcons (44)
Tries: Justin Olam 2, Scott Drinkwater 2, Louis Geraghty 2, Harrison Muller, Alex Copelin
Goals: Guy Hamilton 4, Khan Ahwang 2
---
Redcliffe Dolphins 28 PNG Hunters 12
Venue: Dolphin Oval
Date: Sunday 30 July 2017 at 1:40pm
Redcliffe Dolphins (28)
Tries: Joe Bradley, Troy Giess, Daniel Bridge, Myles Taueli
Goals: Tyson Gamble 6
PNG Hunters (12)
Tries: Stargroth Amean 2
Goals: Ase Boas 2
---
Wynnum Manly Seagulls 22 Easts Tigers 6
Venue: BMD Kougari Oval
Date: Sunday 30 July 2017 at 3:00pm
Wynnum Manly Seagulls (22)
Tries: David Mead, Mitch Frei, Jeriah Goodrich, Stedman Lefau
Goals: Shaun Nona 3
Easts Tigers (6)
Tries: Steven Thorpe
Goals: Brayden Torpy 1
---
Mackay Cutters, Norths Devils, Souths Logan Magpies and Tweed Heads Seagulls had a bye this round.
---
RELATED: Click here to view the current Intrust Super Cup ladder.