Wales Rugby League
Click here to view Wales Rugby League 2013
Wales Rugby League is the national governing body for rugby league football in Wales.
In 1907 The Welsh Northern Rugby Football Union was formed in Wrexham, but the English Northern Rugby Football Union refused it affiliation as they wanted the body located in the south of Wales and the Welsh body soon folded.
In 1926 the English body, now called the Rugby Football League (RFL) formed a Welsh commission in an attempt to convert rugby union clubs to rugby league. The Wales Rugby League achieved governing body status in 2005 and employed its first professional chairman, Mark Rowley, in 2006. The WRL is responsible for the running of the game in Wales, for organising games and competitions and for selecting the squad for the national teams. In addition to managing professional and amateur national representative senior teams, WRL runs several age grade international sides from under 13s to a student team. The senior teams each play in annual European competitions, and the professional side compete in the World Cup every 4 years.
In 2006 the WRL achieved autonomous status from the Rugby Football League. In 2010, at a meeting of the Rugby League International Federation in Melbourne, Australia, the WRL were made full members of the Federation.
WRL has 14 affiliated clubs, including four university clubs. Wales Rugby League is based at Treforest Industrial Estate
The national team will play in the 2011 Gillette Four Nations tournament against Australia, England and New Zealand.
See also
[

edit

]
Rugby Football League
British Amateur Rugby League Association
Wales national rugby league team
Rugby league in Wales
Rugby League National Leagues
Rugby League Conference
North Wales League (rugby league)
Rugby League Conference Welsh Premier
References
[

edit

]
External links
[

edit

]
Wales topics

History

Prehistory
Roman Era
Castles
Scheduled Monuments
Anglo-Welsh Wars
Early Middle Ages
Kingdom of Gwynedd
Kingdom of Powys
Deheubarth
Welsh law
Norman invasion
Edwardian conquest
Late Middle Ages
Statute of Rhuddlan
Glyndŵr Rising
Laws in Wales Acts 1535–1542

Geography

Geology
Islands
Lakes
Mountains and hills
Protected areas
Rivers

Politics

Assembly
Elections
First Minister
Political parties
Self-government
Welsh Office

Economy

Companies
Power stations
Sheep farming
Tourism
Transport

Society

Demographics
Education
Languages
Welsh people

Culture

Art
Eisteddfod
Literature in Welsh / in English
Media
Museums
Music

Sport

Athletics
Boxing
Cricket
Football
Golf
Horse racing
Rugby league
Rugby union

Religion

1904–1905 Welsh Revival
Church in Wales
Presbyterian Church of Wales
Saint David
Welsh Methodist revival

Symbols

Anthem
Flags
Prince of Wales's feathers
Royal Badge
Welsh Dragon

Category
Portal
WikiProject
Governing bodies of sports in

Wales

Multisports

Commonwealth Games Council for Wales
Federation of Disability Sport Wales
Sport Wales
Welsh Sports Association

Individual sports

Federation of Welsh Anglers
Welsh Federation of Coarse Anglers
Welsh Federation of Sea Anglers
Welsh Salmon and Trout Angling Association
Welsh Archery Association
Welsh Athletics
Welsh Badminton Cymru
Welsh Baseball Union
Welsh Ladies Baseball Union
Basketball Wales
Welsh Bowls Federation
Welsh Bowling Association
Welsh Crown Green Bowling Association
Welsh Indoor Bowls Association
Welsh Ladies Indoor Bowling Association
Welsh Short Mat Bowls Association
Welsh Women's Bowling Association
Welsh Canoeing Association
Cambrian Caving Council
Cricket Board of Wales
Glamorgan Cricket
Wales Minor Counties
Welsh Asians Cricket Club
Welsh Cricket Academy
Welsh Cricket Association
Welsh Clubs Cricket Conference
Welsh Schools' Cricket Association
Welsh Women's Cricket
Welsh Curling Association
Beicio Cymru-Welsh Cycling
Welsh Fencing
Welsh Karate Governing Body
Football Association of Wales
Welsh Football Trust
Golf Union of Wales
Welsh Gymnastics
Welsh Hockey Union
Welsh Ice Skating Association
Welsh Judo Association
Welsh Karate Governing Body
Welsh Lacrosse Association
Welsh Association of Motor Clubs
Welsh Netball Association
Welsh Orienteering Association
Welsh Pétanque Association
Welsh Pool Association
Welsh Amateur Rowing Association
Welsh Sea Rowing Association
Wales Rugby League
Welsh Rugby Union
Welsh Yachting Association
Welsh Target Shooting Federation
Welsh Airgun Association
Welsh Clay Target Shooting Association
Welsh Rifle Association
Welsh Small-bore Rifle Association
Snowsport Cymru/Wales
Welsh Billiards & Snooker Association
Squash Wales
Welsh Association of Sub Aqua Clubs
Hoci Tanddwr Cymreig Underwater Hockey Wales
Welsh Surfing Federation
Surf Life Saving Association of Wales
Swim Wales
Table Tennis Association of Wales
Tennis Wales
Tenpin Bowling Association of Wales
Welsh Triathlon
Rugby league in Wales

Federation:
National teams:

Welsh national team (results)
Wales A
Other Nationalities

International competitions:

Rugby League World Cup
Home Nations Championship
Rugby League European Cup

Domestic competitions:

Welsh Conference
Welsh Conference Junior League
North Wales Conference
Challenge Cup
Championship 1

Professional clubs

North Wales Crusaders
South Wales Scorpions

Domestic teams

Blackwood Bulldogs
Bonymaen Broncos
Borderer Boers
Bridgend Blue Bulls
Cardiff Demons
Conwy Celts
Dee Valley Dragons
Dyffryn Devils
Flintshire Falcons
Prestatyn and Rhyl Panthers
Torfaen Tigers
Titans RLFC
Valley Cougars
Wrexham Bradley Raiders
Rugby League in Great Britain and Ireland

Nations

Rugby league in England
Rugby league in Ireland
Rugby league in Scotland
Rugby league in Wales

Federations

Rugby Football League
BARLA
Rugby League Ireland
Scotland Rugby League
Wales Rugby League

National teams

Great Britain
England
Ireland
Scotland
Wales

Leagues

Super League
Championship
Championship 1
National Conference League
Conference League South
Yorkshire Men's League
North West Men's League
Cumberland League
Midlands Rugby League
North East Rugby League
South West Rugby League
West of England Rugby League
East Men's League
South Premier
London & South East Men's League
Scottish Conference League
North Wales Conference
South Wales Premiership
Super 8

Cups

Challenge Cup
National League Cup
BARLA National Cup
Yorkshire County Cup
Lancashire County Cup
Cumbria County Cup
Cumberland County Cup

Former
competitions

RFL Championship
Premiership
Lancs/Yorks Cups
Lancs/Yorks League
Regal Trophy
Charity Shield
BBC2 Floodlit Trophy
Trans-Pennine Cup
Rugby League European Federation

Members

Full

England
France
Ireland
Jamaica
Lebanon
Russia
Scotland
Serbia
South Africa
Ukraine
Wales

Associative

Canada
Czech Republic
Germany
Italy
Latvia
Malta
Norway

Observers

Belgium
Catalonia
Denmark
Greece
Hungary
Morocco
Netherlands
Saudi Arabia
Sweden
Trinidad & Tobago
United Arab Emirates

National Teams

Austria
Belgium
Catalonia
Czech Republic
England
Estonia
France
Georgia
Germany
Great Britain
Greece
Hungary
Ireland
Italy
Latvia
Lebanon
Malta
Moldova
Morocco
Netherlands
Norway
Portugal
Russia
Scotland
Serbia
Sweden
Ukraine
Wales

Competitions

European Cup
European Shield (2nd tier)
European Bowl (3rd tier)
Euro Med Challenge (4th tier)
Rugby League International Federation

Test Nations

Australia
Cook Islands
England
Fiji
France
Great Britain
Ireland
New Zealand
Papua New Guinea
Russia
Samoa
Scotland
South Africa
Tonga
Wales

Affiliate Nations

American Samoa
Argentina
Austria
Canada
Czech Republic
Estonia
Germany
Greece
Hungary
Italy
Ivory Coast
Jamaica
Japan
Lebanon
Malta
Morocco
Netherlands
New Caledonia
Niue
Norway
Philippines
Serbia
Sweden
Tokelau
Tuvalu
United States

Unaffiliated Nations

Georgia
Latvia
Moldova
Norfolk Island
Portugal
Singapore
Solomon Islands
UAE
Ukraine
West Indies

International
Competitions

Men's World Cup
Women's World Cup
Tertiary Student Rugby League World Cup
World Club Challenge
Four Nations
Tri-Nations
The Ashes
World Sevens
World Nines
Asian Cup
Baskerville Shield
European Cup
European Shield
European Bowl
Mediterranean Cup
Pacific Cup
Slavic Cup
Peter Leitch QSM Challenge Trophy
Atlantic Cup
Colonial Cup
Nordic Cup
Milan Kosanovic Cup

Awards and Rankings

Hall of Fame
Golden Boot
RLIF Awards
World Rankings

Teams List
| | |
| --- | --- |
| | This article about sports in Wales is a stub. You can help Wikipedia by expanding it. |
| | |
| --- | --- |
| | This article about an organisation in Wales is a stub. You can help Wikipedia by expanding it. |
| | |
| --- | --- |
| | This rugby league football article is a stub. You can help Wikipedia by expanding it. |
| | |
| --- | --- |
| | This article about a sports-related organization is a stub. You can help Wikipedia by expanding it. |
Competition Teams
Latest Competition News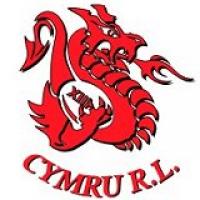 July 9th 2010 01:14pm by Wales Rugby League
SOUTH Wales Scorpions have strengthened their squad for the Gateshead Thunder clash at The Gnoll this Sunday by signing Joe McLocklan who was released from York City Knights last month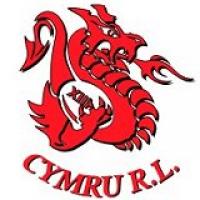 July 5th 2010 10:49pm by Wales Rugby League
MATCH reports from the Co-operative Welsh Conference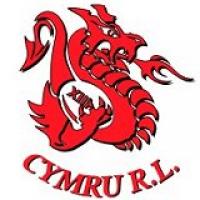 July 5th 2010 10:55pm by Wales Rugby League
SOUTH Wales Scorpions played an outstanding first half at Blackpool Panthers but wilted in the seaside sun after the interval as they crashed 44-24 to one of the division's front-runners.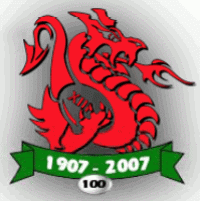 May 8th 2010 01:11pm by Ian Golden
THE Welsh domestic season kicks off with the Scott McRorie Nines competition.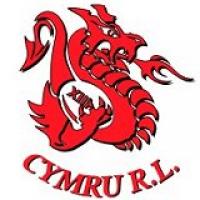 April 7th 2010 04:53pm by Ian Golden
THE South Wales Scorpions were brought down to earth by a rampant Hunslet Hawks side who showed why they are favourites for promotion in a 42-12 thrashing over the weekend.
Join our Mailing List
For updates on your favourite competitions, latest news, and weekly reviews, why not join our mailing list?