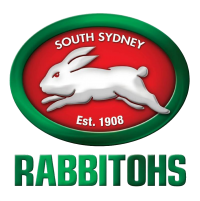 A physical clash produced a 21-14 win for the South-Sydney Rabbitohs over the Canterbury-Bankstown Bulldogs. 20,424 passionate fans witnessed the battle as both teams aim to surge through the finals. The Bulldogs were looking to take 4th place on the ladder, whilst the Rabbitohs still chasing the minor premiership.
August 28th 2014 11:01pm

​THE NRL have outlined the restrictions which will apply to players who have been suspended for breaches of the game's anti-doping rules.
August 28th 2014 11:30am

​PAUL is back for another look at the weekend ahead. Check out his tips and see if yours will match up...
August 28th 2014 10:30am

​RECENTLY, Manly coach Geoff Toovey commented that the Minor Premiership is undervalued, especially given the length and toughness of the modern competition. And he is absolutely right.
August 27th 2014 09:00pm
Latest News
Latest Tweets