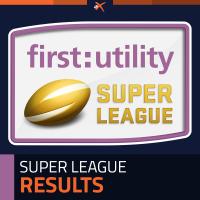 A summary of results from Round 3 of the 20th First Utility Super League season, Europe's premier club rugby league competition.
March 2nd 2015 09:00am

​THE NRL has strengthened its approach to combating drug use through its continued commitment to independent drug testing programs and player education.
February 27th 2015 10:00am

​THE Wests Tigers 2014 campaign was riddled with infighting, injuries and income issues. Will 2015 bring unity, cohesion, improvement and new success?
February 27th 2015 09:45am

​THE NRL today took control of the Gold Coast Titans Rugby League football club.
February 24th 2015 02:30pm
Latest News
Latest Tweets