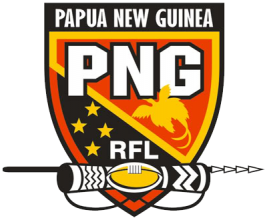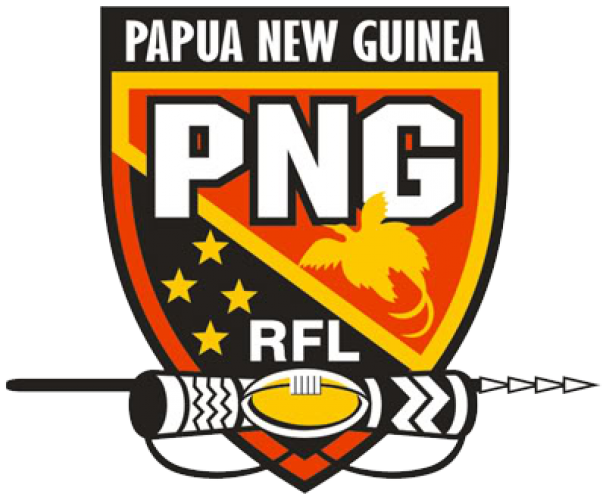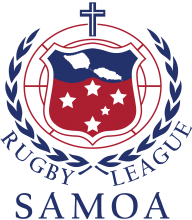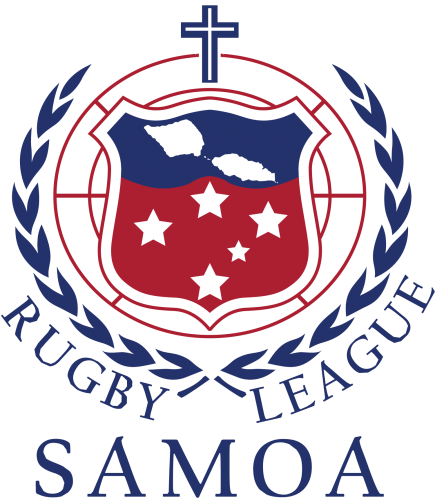 7:00am Tue November 5, 2013
Group B - MS3 Craven Park - Crowd: 6871
80
FULL TIME at Craven Park in Hull, and Samoa have secured their first victory of the World Cup with a 38-4 win over Papua New Guinea
Samoa 38-4
78
TRY SAMOA
Scored by Antonio Winterstein. Conversion attempt by Anthony Milford unsuccessful.
Hat trick comes up for Antonio Winterstein, comes off a Ben Roberts kick and the Samoans were the more desperate to get there, conversion is wide
Samoa 38-4
78
Video Referee time again for Samoa, checking grounding and onside from the kick
Samoa 34-4
76
PNG try the short drop out but goes straight to Samoa before being forced into touch 5m out from the PNG line
Samoa 34-4
74
A penalty goes to PNG after Mark Mexico kicks the ball out of the hands of the man playing the ball
Samoa 34-4
73
Not sure how many times Shayne Hayne said no then but clearly the scrum wasn't going the way he wanted
Samoa 34-4
71
Off to the Video Referee Ashley Klein checking grounding but think everyone knows the result
Samoa 34-4
71
PNG have started throwing caution to the wind and some good enterprising play throughout the set forces a goaline dropout after a forward pass in the ingoal
Samoa 34-4
65
Much to the anger of the Hull crowd the try is disallowed by the Video Referee Ashley Klein with a penalty to Samoa for a PNG obstruction
Samoa 34-4
65
Huge roar of the crowd as PNG score but Shayne Hayne wants to go to the Video Referee
Samoa 34-4
65
Out of nowhere a bit of push and shove flares up, nothing major but a penalty to PNG close to their own line
Samoa 34-4
65
A penalty goes to Samoa after PNG give away a last tackle penalty for holding the man down
Samoa 34-4
60
TRY SAMOA
Scored by Sauaso Sue. Conversion attempt by Anthony Milford successful.
Some close range play off the back of a penalty helps PNG to score through Sauaso Sue who barges over and plants the ball down although the replay shows that he actually dropped it, no problems conversion wise for Milford
Samoa 34-4
58
Samoa are unravelling here, a knock on from dummy half from Michael Sio gives PNG possession 30m out from their own line
Samoa 28-4
56
A Ben Roberts kick goes dead but then compound the problem by giving away a penalty
Samoa 28-4
55
PNG try some long passes and create an overlap but then another drop ball with what looked to be an almost certain try
Samoa 28-4
54
A Ben Roberts drop ball gives PNG their best position for starting an attacking set
Samoa 28-4
53
Some thrilling play showing great passing and speed is helping the Kumuls out in the second half and they are a completely different team to the first half
Samoa 28-4
50
PNG go to the air on the last and regather before Paul Aiton is tackled close to the 10m line, handover to Samoa
Samoa 28-4
50
Samoa try their own sideline raid but just like PNG a strong tackle forces them into touch
Samoa 28-4
46
PNG try a long pass on the last and creates space for Menzie Yere but then a Daniel Vidot hit forces him over the sideline
Samoa 28-4
46
TRY PAPUA NEW GUINEA
Scored by Jessie-Joe Nandye. Conversion attempt by Israel Eliab unsuccessful.
The biggest cheer of the night comes up after PNG score after some good exchange of passing and good runs that create a 2 on 1 overlap on Anthony Milford, conversion is a poor one
Samoa 28-4
45
Samoan try to run the ball on the last tackle and they bounce off tackles but finish when Taufua is taken to ground around three metres from the PNG line
Samoa 28-0
44
Samoa get the tackle count restart after a kick is ruled to have been played at by PNG, they start the set 10m out from the PNG line
Samoa 28-0
43
PNG on the attack but again its been haltered with an intercept being thrown straight to Joseph Leilua
Samoa 28-0
41
Penalty goes to PNG, lazy defence from Samoa don't go back the required 10m and then go early giving Shayne Hayne no option but to penalised them
Samoa 28-0
41
Good opening set for Samoa with a 60m run before a lost ball ends a good set, PNG have the scrum 10m short of halfway
Samoa 28-0
40
A five try effort from Samoa has taken them out to a massive 28-0 lead at halftime over a PNG side who are their own worst enemy at the moment
Samoa 28-0
38
TRY SAMOA
Scored by Ben Roberts. Conversion attempt by Anthony Milford successful.
After looking good in attack the Kumuls try a chip and chase through Jason Chan, that was plucked out of the air by Ben Roberts who races 60m downfield untouched
Samoa 28-0
32
PNG race down the sideline through David Mead but a tackle Iosia Soliola stops him
Samoa 22-0
32
The Kumuls get across the line again but it gets called back by Referee Shayne Hayne for a knock on by 5/8 Dion Aiye
Samoa 22-0
32
Penalty goes to PNG for an obstruction but then everyone isn't quite sure what exactly happened
Samoa 22-0
30
The Samoans try a kick that after initially looking to hard sits in the ingoal and Joseph Leilua gets there first but doesn't ground it, 20m restart for PNG
Samoa 22-0
28
The Kumuls force a dropout.. or not Video Referee Ashley Klein has a look and tells Shayne Hayne that it should be a 20m restart instead
Samoa 22-0
25
TRY Samoa! After PNG have a try called back for a forward pass down the other end, Samoa take advantage to score, Winterstein's second. Milford converts.
Samoa 22-0
25
Off to the video Referee for Ashley Klein to sign off on it
Samoa 16-0
22
Penalty to PNG, brings the roar of the crowd, this game is starting to get some fire into the game
Samoa 16-0
15
Some excellent play goes unrewarded for the Samoans, with Milford beating six players before being held up
Samoa 16-0
15
TRY Samoa! Some good exchange of hands leads to another Samoa try this time through Pita Godinet. Milford adds the extras.
Samoa 16-0
9
TRY Samoa! A controversial six again call sets up Samoa to score in the corner through Antonio Winterstein. Milford misses.
Samoa 10-0
2
TRY Samoa! A bad start costs the Kumuls badly as the Samoans cross to score through Suaia Matagi
Samoa 6-0
Play underway and not a good start for PNG, losing the ball on tackle 2
0 all
Referees & scorers:
Referees: Shayne Hayne
Touch Judges: Grant Atkins, Chris Leatherbarrow
Video Referee: Ashley Klein
PAPUA NEW GUINEA (4)
Tries: Jessie-Joe Nandye
Field Goals:
Conversions: Israel Eliab (0/1)
Penalty Goals:

SAMOA (38)
Tries: Suaia Matagi, Antonio Winterstein (3), Pita Godinet, Ben Roberts, Sauaso Sue
Field Goals:
Conversions: Anthony Milford (5/7)
Penalty Goals: