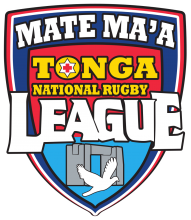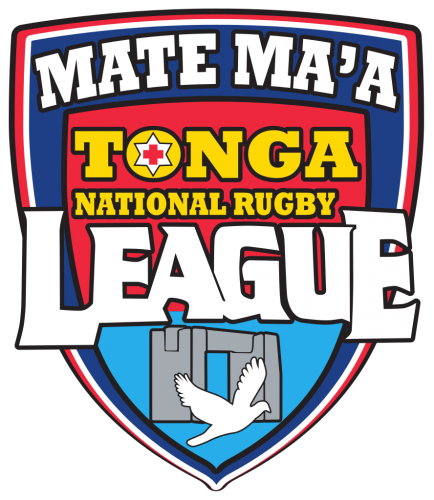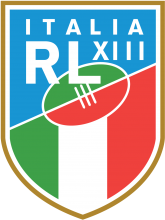 3:00am Mon November 11, 2013
Group C - The MBi Shay Stadium - Crowd: 10266
80
TRY TONGA
Scored by Peni Terepo. Conversion attempt by Brent Kite unsuccessful.
GREEN LIGHTS..TRY! Peni Terepo puts icing on the cake for Tonga. Daniel Tupou made a huge break from another Italian error. He was tackled, it was stripped out and Terepo dived on the ball. Moimoi with the testimonial kick.. no it was stolen by Kite who missed.
Tonga 16-0
78
PENALTY Italy - high tackle by Paea.
Tonga 12-0
77
Italy just have no answers tonight.. they tried to shift it wide but it went over the sideline.
Tonga 12-0
75
Italy have got the ball back here. Five to go.
Tonga 12-0
74
FORWARD pass to Laffranchi. That will end the Italian's charge here.
Tonga 12-0
73
Italy have stretched the Tongan side but can't find the final pass. Tonga rucking it away.
Tonga 12-0
71
They have to chance their arm now Italy but it leads to passes hitting the ground.
Tonga 12-0
71
Italy have been trying to pressure the Tongans into an error and it worked here.
Tonga 12-0
69
PENALTY against Italy for a push.
Tonga 12-0
68
PENALTY Italy - they need to get moving now.
Tonga 12-0
65
TRY TONGA
Scored by Daniel Foster. Conversion attempt by Samisoni Langi unsuccessful.
Tonga have made the Italians pay for their errant ways. Daniel Foster was stopped for all money five metres out but he stretched out to plant the ball down. Langi misses.
Tonga 12-0
63
Not this time though - Italy have spilled it and Manutonga is away!
Tonga 8-0
62
Ryan Ghetti gets lucky with a loose play the ball, as it earns a PENALTY.
Tonga 8-0
61
Ghetti is loving the kick atm - kicking on the third tackle. There was no real chase but it got the dropout.
Tonga 8-0
61
PENALTY Italy - here they come.
Tonga 8-0
60
It's scrum play! Ghetti kicks it from the scrum for Minichiello but it's cleaned up by Manutonga. Dropout coming.
Tonga 8-0
59
Tonga try the wide shift but it goes tunnel ball style through the legs of Hurrell. Italy scrum.
Tonga 8-0
57
BANG! Cameron Ciraldo was hit hard by Konrad Hurrell, losing the ball.
Tonga 8-0
57
SIX MORE for Italy off a fortunate rebound.
Tonga 8-0
53
Ghetti put through a kick that was well picked up by Manutonga who was driven back in by Guerra. Dropout incoming.
Tonga 8-0
51
CHARGEDOWN! Raymond Nasso charged down the ball and got those legs pumping as fast as he could!
Tonga 8-0
48
TRY TONGA
Scored by Willie Manu. Conversion attempt by Samisoni Langi successful.
GREEN LIGHTS..TRY! Tonga have scored the first of the contest. It was set up by the crashing run of FuiFui MoiMoi. They shifted to the left to Manu who left some players in his wake to getting over the tryline. Langi has the chance to put it out to eight.. does so.
Tonga 8-0
VIDEO REFEREE: Wille Manu claiming the points.
Tonga 2-0
46
The Italians are being forced into errors by this brash Tongan defense.
Tonga 2-0
43
PENALTY Tonga now - high tackle.
Tonga 2-0
43
PENALTY Italy - player taken out or not. Referee has overruled himself! Tap for Tonga.
Tonga 2-0
42
RED LIGHTS..NO TRY! Tonga save the day with their scrambling defense once again. James Tedesco found some space and used some good footwork to find the line but he couldn't get it down. HELD UP.. play the ball.
Tonga 2-0
VIDEO REFEREE: Upstairs we go again - James Tedesco with some light stepping to cross.. or has he?
Tonga 2-0
41
Both teams are back onto the pitch for the last forty minutes of action in Group D. Tonga have taken residence of the northern end. Italy to kick-off.
Tonga 2-0
40
SUCCESSFUL PENALTY GOAL TONGA
Penalty goal attempt by Samisoni Langi successful.
Langi takes his time with the kick winding down the moments until halftime. He walks in and pilots it through the sticks for a Tongan halftime lead.
Tonga 2-0
39
Another PENALTY to Tonga. Ninety seconds until halftime and Tonga point to the sticks.
0 all
38
PENALTY Tonga - holding down.
0 all
37
Italy have shown some flamboyant play in this first half just without a result thus far.
0 all
35
Now a Tongan error from an errant second man play.
0 all
34
Knock on coming from Italy again - they have been pushing passes too much in attack.
0 all
31
Tonga dominating possession with a PENALTY to them. They once again tried to get Fonua outside his man but he is taken over the sideline again.
0 all
30
Now a scrum won against the feed! This game has had some manic moments.
0 all
29
Maybe not. Mahe Fonua looked to get on the outside of his man, fended away before he is corralled and sent over the sideline.
0 all
29
Italy have had a torrid time of handling in the last five minutes. It has been exasperated with Centrone dropping it right from the scrum. Big chance for Tonga.
0 all
26
I think you call that a whoops.. Anthony Minichiello tried to pry open a hole but went without the ball.
0 all
26
PENALTY to Italy. High tackle.
0 all
24
RED LIGHTS..TRY! It was a nice piece of play from the Italians to get the ball back and Cameron Ciraldo threw the speculator to Mantellato who dived in.. to be HELD UP by Taufua. It'll be six more though to Italy.
0 all
VIDEO REFEREE: Josh Mantellato is claiming the first try of the contest.. checking contest.
0 all
22
PENALTY Italy - Jorge Taufua is pinged for a dangerous tackle with the softest landing ever.
0 all
17
FuiFui goes for a huge charge but he loses his grip of the ball. Italian scrum.
0 all
16
Some nice linking play between Paul Vaughan and Mark Minichiello put the forward into space. He couldn;t get his arms free for the offload though and just spilled it.
0 all
14
Few errors creeping in for the Italians here. Another drop here by them.
0 all
12
Joel Reithmuller drops it in a good attacking position for the Italians.
0 all
7
PENALTY Tonga - holding down.
0 all
7
Offside against Italy.
0 all
3
Play stopped for the moment with Pat Politoni being tended to. He is walking off but will possibly take no more part in the contest.
0 all
1
Kick-off here in The Shay. Italy with first use.
0 all
We were at The Gnoll earlier and now we're at The Shay for a contest which will determine the last spot in the quarter finals. Italy with victory can secure their place while a loss from Italy can mean Scotland qualifying.
0 all
Referees & scorers:
TONGA (16)
Tries: Willie Manu, Daniel Foster, Peni Terepo
Field Goals:
Conversions: Samisoni Langi (1/2), Brent Kite (0/1)
Penalty Goals: Samisoni Langi (1/1)

ITALY (0)
Tries:
Field Goals:
Conversions:
Penalty Goals: