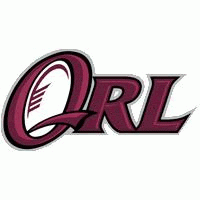 GOLD Coast high school Keebra Park will face St Brendan?s Yeppoon in the Queensland final of the Arrive Alive Cup at Browne Park, Rockhampton on Saturday, August 19 at 6pm.

Keebra Park last night disposed of local rival Palm Beach Currumbin 10-0 at Pizzey Park in the second state semi-final.

After taking a 6-0 lead just eight minutes into the game, Keebra had to wait until two minutes from fulltime to secure the victory courtesy of a surging try out wide to centre Kingi Akaoula.

In further positive signs for the Gold Coast NRL franchise, the crunch match brought a large and youthful crowd to Miami, with cars spilling out of the carpark and all the way along Pacific Avenue.

From the opening kick-off the tone for the match was set, as Palm Beach centre Brodie Williams produced a crunching effort in defence.

The intensity of the two well-drilled sides was indeed something to behold, upheld by rallying cries from supporters on the sideline.

A fever-pitch atmosphere was further ignited when Titans scholarship holder Bodene Thompson ran beautifully onto a Robert Lui pass, stepped the defence and sprinted 30m to post the opening points.

Remarkably backrower Thompson, a 2006 Queensland Schoolboys representative, had been initially ruled out of the match with a suspected broken leg.

Dismissing those concerns, Thompson formed a potent leftside combination with centre Akaoula, working on the back of good yardage by prop Lio Vaiga.

Searching for a right of reply, Palm Beach spearhead Shannon Walker was constantly among the thick of things, keen to challenge defenders one on one.

Yet the quicksilver custodian was well marked and forced into several mistakes by Keebra?s suffocating style, even spending time on the bench with ice on his right leg.

The second half started more positively for PBC, as the likes of Josh Coyle, Trent Iselin and Kevin Proctor took a noticeable step up in work-rate.

Eventually the chances came.

Ten minutes into the half centre Matt Smith-Host was dragged into touch inches before the tryline. A few minutes later, in a similar situation, winger Jordan Rapana let a pass fly through his hands and over the sideline.

The death knell for Palm Beach was effectively struck 11 minutes from home, when half Matt Nuttall was sin-binned for repeated infringements.

Down to 12 men, PBC had to rely on unsettling defence to win back the ball in good position.

Yet more times than not they ended up surrendering possession as soon as they received it.

Hammering the final nail in the coffin and booking his team a date with destiny, powerfully-built Akaoula skirted the touchline.

He brushed off two defenders, then was grassed by a third. Not held, he regained his feet and lurched through a final tackle on the tryline, bringing wild scenes of jubilation.

* Earlier yesterday, Rockhampton was awarded the right to host the Arrive Alive Cup Queensland final for the first time in the history of the national schoolboys competition.

The decision followed St Brendan's Yeppoon's 28-4 semi-final win against Townsville school Ignatius Park College in Mackay.

Brisbane Broncos rookie David Taylor scored three tries and a goal for St Brendan's in the victory.

The state final will be staged at Browne Park as a curtain-raiser to the pivotal Round 22 QLD Wizard Cup clash between the Central Comets and Easts Tigers.

The winner of the Queensland Arrive Alive Final on August 19 will automatically qualify for a national semi-final position.

ST BRENDAN'S YEPPOON 28 (David Taylor 3, Sammy Joe, Cam Steel tries; Cam Steel 3, David Taylor goal) d IGNATIUS PARK COLLEGE 4 (Ben Henaway try) at Mackay Souths.

KEEBRA PARK 10 (Bodene Thompson, Kingi Akaoula tries; Matt
Parata goal) d PALM BEACH CURRUMBIN 0 at Pizzey Park, Miami.


---