Bartercard Cup Round 15 Preview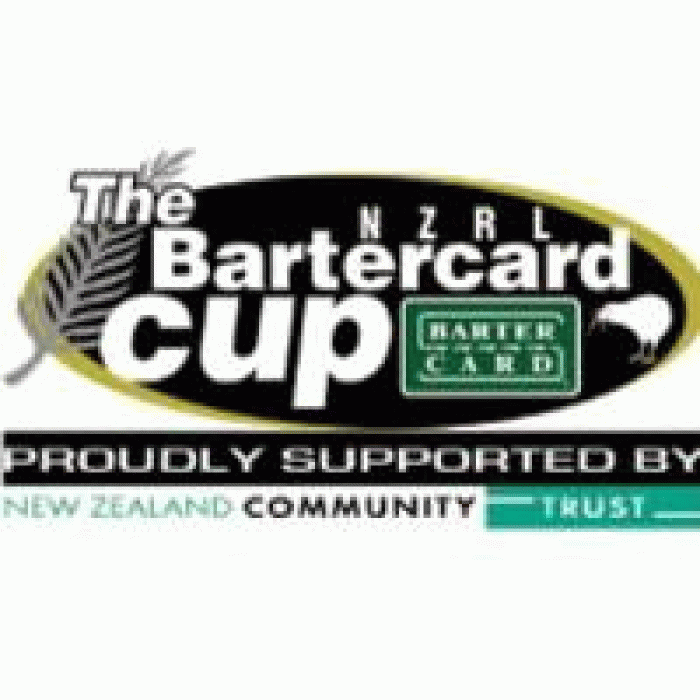 BARTERCARD CUP - ROUND 15 PREVIEW (WEEK ONE SPLIT ROUND)
After a weekend of Auckland based sides racking up huge scores, the first weekend of the split Round 15 is a chance for some sides to draw back some credibility.
Sunday 23 July
WELLINGTON ORCAS vs TAMAKI LEOPARDS Porirua Park, Wellington 2:30pm Kick off
Last weekend the Orcas were dealt a 56-12 thumping by top four contenders the Waitakere Rangers. The Leopards cruised to victory over strugglers the Central Falcons, winning 58-16. The Leopards are well in the hunt for a finals berth and currently hold a four point lead over the Orcas. The Leopards have a chance to jump from fifth to third if results go their way this round, while the Orcas can jump Waicoa Bay should they win - they will want to put space between themselves and the Central Falcons who sit two points behind them with the same points differential of -35. The Leopards should prove to be too strong in this game.
TEAM LISTS
WELLINGTON ORCAS Dion Laula Desta Buchanan Tolly Auvaa Ompalus Kua Meli Koliavu Alehana Mara Leon Boyd Taylor Pelenise Ben Taraeka Mose Masoe Ben Matulino Dallas Rennie Hayden Davis BENCH Justin Carnegie Mat Fitzgerald TBA TBA Coach: Paul Bergman
TAMAKI LEOPARDS Paul Atkin Taavili Leaunoa Cooper Vuna Kotisi Fakalata/Constatine Mika Isaako Hagaitoa Willie Heta (co-Capt) Mana Ashford George Tuakura Airoe Boaza Snivave Faitala (Co-Capt) Fred Turawhenua Issac Liavaa Geoff Ruaporo BENCH Lesson Ah Mau Darin Kingi Constatine Mika/Kosisi Fakalata Sione Nuila Coach: Dean Clark Referee: Adam Burns
CANTERBURY BULLS vs WAITAKERE RANGERS Rugby League Park, Christchurch 2:30pm Kick off
Last weekend the second placed Bulls escaped with a 24-22 win over Waicoa Bay. This looms as being a very good match with the Rangers sitting in third place, albeit six points behind six points behind the Bulls. The Bulls would love the opporunity to move to within one point of the Auckland Lions at the top of the ladder, while the Rangers want to put space between them and the other contenders.
TEAM LISTS
CANTERBURY BULLS Gareth Cook Scott Hurrell Donavan Aitken Lee Fidow Lucas Tamakaha Josh Reuben Duane Wineti Ross Turi Shane Beyers Alex Timo Blake Milner Clinton Fraser Corey Lawrie BENCH Matt Deane Daniel Metcalf Robert Butler John Lene Coach: Philip Prescott
WAITAKERE RANGERS Clifford Beverley William Clarken John Tavaga Robinson Godfrey Mana Tuipulotu Gavin Bailey Bernard Perenara Karl Edmondson
Dean Shephard Hamish Barclay Henry Turua Boycie Nelson Scott Jones BENCH Lee Tamatoa Mark Toelau Rob Seuala Tangata Raela Coach: Bernie Perenara Referee: Glen Black
Monday 24 July
NORTHERN STORM vs WAICOA BAY STALLIONS ITM Stadium, Whangarei 8:00pm Kick off Live and free to air on Maori Television
This match looms as a low table clash - the Storm 10th and last host the Stallions - 7th. Last weekend the Storm were hammered 64-26 by Counties Manukau, while Waicoa Bay last narrowly to Canterbury. Neither team can advance a spot on the ladder, but the Stallions would like the points in the event of a Wellington Orcas win.
TEAM LISTS
NORTHERN STORM Brendon Hikaka Dylan Were Linton Price Mason Pure Inoke Taufu Daly Johnson Joel Freeman Hans Masoe Henry Godinet Vincent Mafi Adam Donaldson Patrick Masoe Victor Tutuila BENCH Tory McKay/Denny Godinet Blake Ewe Arnie Kane Joe Ioane Coach: Geoff Morton
WAICOA BAY STALLIONS Junior Auru Joshua Adams Joshua Sutcliffe Drew Fletcher Mokonuiarangi McGrath Lance Hohaia Hayden Karena Sam Repira Peter Prime Shane Te Kuru Noah Rutene Cody Fletcher Talanoa Viliami BENCH Marrin Haggie Anaru Grant Troy Waters Thomas Ufi Coach: Hiki Rutene Referee: Arthur Clark