Bears masters of their destiny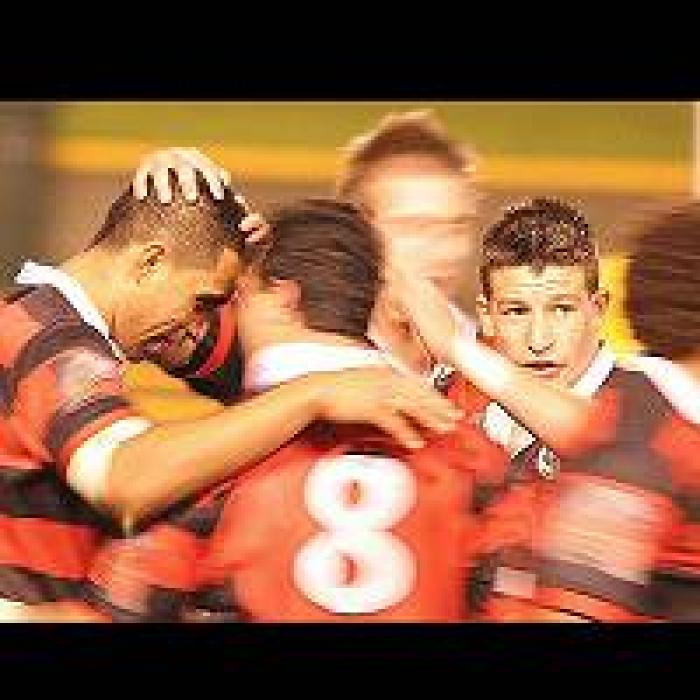 A rampaging Karl Johnson, a fast footed Saia Makisi, a thunder clashing Eddie Sua, sweeping passes from Liam Foran and a sweet kicking Daniel Russell have helped Norths defeat top 4 placed Balmain at Leichhardt Oval on Friday Night.

The Tigers scored first putting Norths under pressure with a bomb collected by the Tigers to give them a 6 pointer.

Then Luke Fatnowna preluded his tremendous defensive performance by barging over for the Bears and Daniel Russell converted to even the score early 6-6. An easy penalty kick for Daniel Russell then gave the Bears a lead 8-6.

A kick by Schoolboy Rep Liam Foran hit that sweet spot bouncing between Balmain defenders for Luke Fatnowna to gather as the ball spread wide to Saia Makisi who sprinted down the left touchline before offloading to Daniel Watkins for the 4 points and Daniel Russell converted. However Balmain scored two tries including an intercept by Ben Jeffery against the run of play to finish in front at half time 16-14.

But Norths put Balmain under pressure via a bomb and the ball found it's way back to Saia Makisi mid air to land in the in-goal and score. Daniel Russell didn't even look like missing his conversion as the Bears hit the lead 20-16. And again a kick from Norths (a grubber) landed in goal as a million hands stretched out for the grounding - Saia Makisi won the race and with the conversion the Bears appeared on fire 26-16.

However the Tigers hit back with a 4 pointer via Taniela Tuiaki to bring them within 6 points. The Bears now dominating in attack, gave Daniel Russell the opportunity to score a field goal and extend the Bears lead to 7 points with only 5 minutes remaining.

A wayward kick by Balmain was caught by Bears centre Saia Makisi who ran 85 metres before being tackled short of the try line. The ball spread right to the other side of the field and Anthony Beare scored in the final minute. Daniel Russell's conversion from the side line was highly impressive to seal the victory. 33-20.

Greg Florimo felt the Bears gained from being masters of their own destiny. "They dominated in every aspect. The loss of the Melbourne players may be the best thing to have happen - they have the self belief and confidence to play outstanding footy".

Saia Makisi was named Players' Player and Daniel Russell's kicking was also a highlight kicking 6 from 6 plus a field goal under pressure from the Balmain supporters' 'lolly legs' jibe.

No lolly legs tonight!

It was a good performance by the Bears Jersey Flegg team also at Leichhardt on Friday night, but they weren't quite able to beat Balmain who won 34-20.

The Bears were able to score the first 2 tries of the match when Siaosi Liumaunu barged his way over for a try. And then Dean Hamson created an opportunity for Bladen Baird to score.

But Balmain was able to score 4 tries before halftime to lead 18-8.

In the second half Michael Morris put in a grubber for Matt McDougall to score. Chris Heasman converted. Balmain scored a try before Jason Saliba was able to find a gap to score after good lead up work by Arnold Mano. Gavin Duncan converted. At this point the Bears were trailing by 4 points at 24-20 and we were looking good.

However the Tigers were able to score 2 tries in the last 10 minutes to secure their victory 34-20.

The Bears were very determined and persistent. Coach Steve Carter said "It was a simple game plan - complete our sets of six and reduce the 1 on 1 misses in defence. We succeeded in both. In the second half we lapsed in defence and gave away a few penalties which allowed those tries in".

There were many good performances by the boys with Steve Carter naming Bladen Baird, Jason Saliba, Arnold Mano, Pio Rokomaqisa, Tupou Peaua and Siaosi Liumaunu.

PICTURED: Centre Saia Makisi and North Sydney Junior Liam Foran celebrate one of Saia's three tries.
PHOTO: Steve Little.