Bears sign top local talent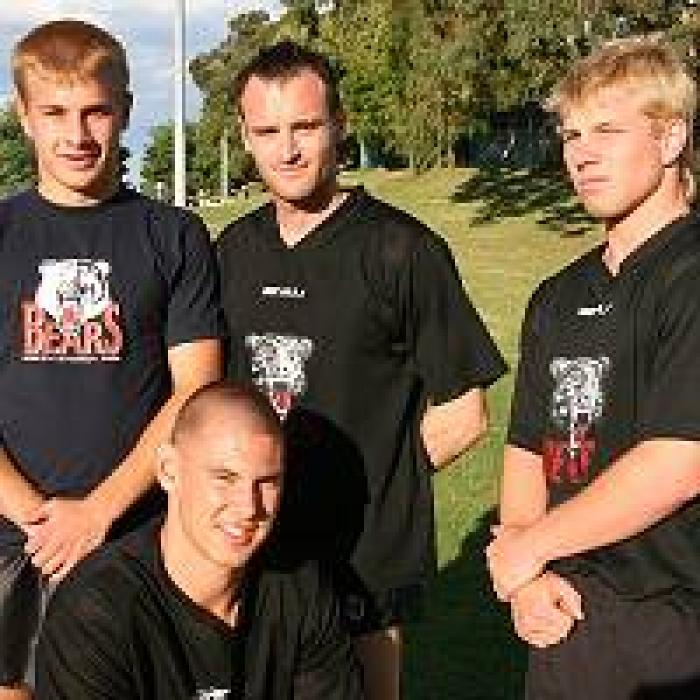 The North Sydney Bears have moved to sign three talented players from their under 17s development squad who have a long and successful history in the District and are full of the passion needed in the NSW Rugby League S. G. Ball Competition.

Berowra under 17s Grand Finalist Curtis Johnston and North Sydney Brothers under 16s Premiership winner Josh Nicholls have both signed two year contacts while Ashley Calvert-Evers also a Berowra Grand Finalist, has signed for one year with an option for 2008.

Despite only signing initially for the 2007 season, talented Berowra half back Ashley Calvert-Evers is ready to commit to one of the toughest junior competitions in the World. Reserved off the field Ash's outstanding performance in a recent trial against the Sharks is believed to have cemented his spot in 2007. "My plan is to have a good season in Ball and hopefully get a run in Jersey Flegg. I hope to get the call up to play in Premier League in 2008" said Ash who has played for Berowra since seven years and represented the Bears in Harold Matts in 2005. "Norths is my local area. I've been with Berowra for a while, playing for the Bears is very important to me".

Curtis Johnston's passion for the Bears is unmistakable beginning in 1996 at North Sydney Brothers garnering best player awards four years running before moving into the North Sydney Development ranks and dual representation in Union and league for St Leos College and Asquith Boys High. "All my life I've wanted to play for the Bears. I've supported them since I was 2 or 3". North Sydney Team of the Century centre Greg Florimo believes "He has a great football brain and he's become very strong and has a good frame for a centre". Curtis claims "I plan to perform to the best of my ability while showing loyalty and give 110% to have a winning team on the field in 2007".

2006 Harold Matthews captain and lock Josh Nicholls comes to the under 18s fresh from a grand final win for North Sydney Brothers in the U16s against Belrose and the competition winning North Shore Marist Catholic College side who defeated the Kogarah team. "It's a big deal to play for Norths. I've been in and around the Club most of my life and to run out in the Red and Black is a big deal". Josh admits to not being that interested in sport in his early years but was guided by his parents in to the sport of rugby league and never looked back. "My plan is to get a starting position in the S G Ball team and make the NSW under 17s representative team. Second to play Jersey Flegg and move on up from there".

The Bears will hold further trials possibly against Penrith and Western District after the New Year.

PICTURED: Signed and ready to deliver! From left Josh Nicholls, Coach Jamie Papa, Ashley Calvert-Evers and kneeling Curtis Johnston.
PHOTO: Steve Little.